70s Forever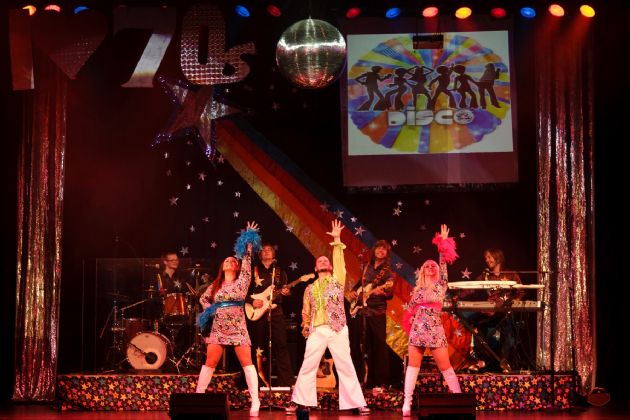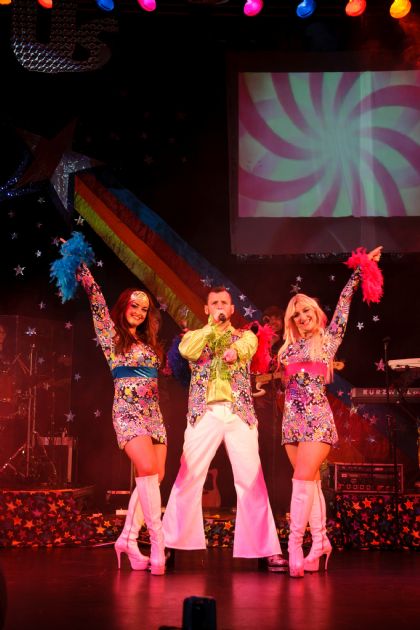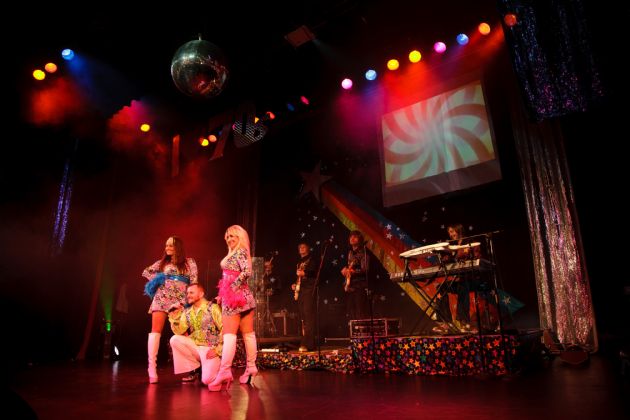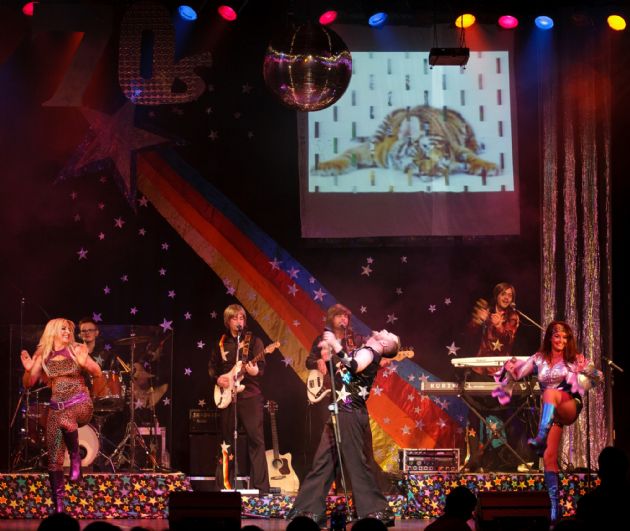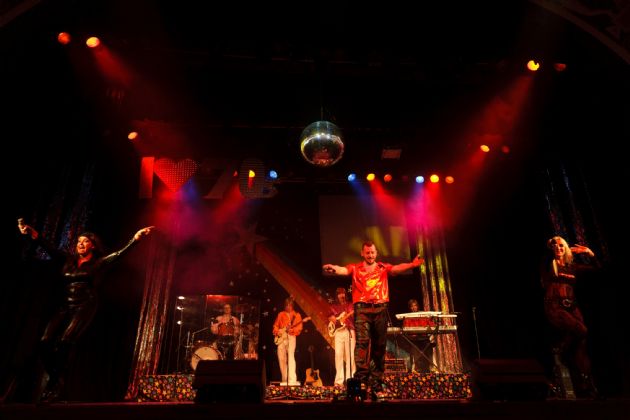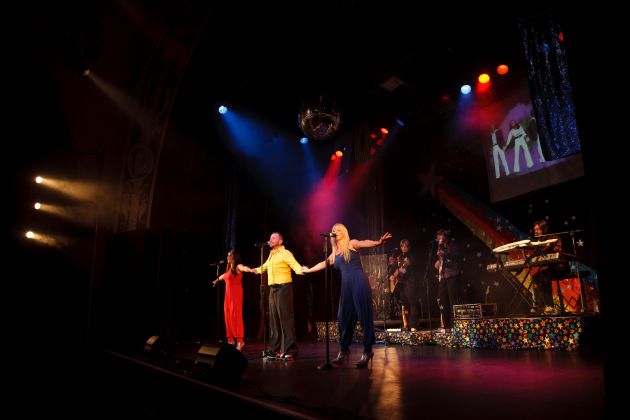 70s Forever
Ultimate tribute to the 70s
Highly Recommended
Viewed & Approved
UK Nationwide
The seventies was a time of funky clothes and happy sitcoms plus an opportunity to Boogie on the dance floor and this live show takes you back to this fantastic era featuring many songs of the most well known artistes and bands of that time and lots of the big hits that we all remember! 70's Forever certainly has something for everyone with songs from the likes of female disco legend Donna Summer to more diverse Blondie and from male heartthrob David Essex and the illustrious David Bowie. This is a high octane mix from all the varying genres such as Disco, Glam, Rock, Pop and with a fab Live line up of great musicians joining in the fun with 3 exceptional leading artistes in this superb cast. Its a non-stop high energy production fully choreographed and brilliant costumes from this exciting decade. With everyone singing live on stage it makes for some poptastic harmonies and a wall of sound of music and vocals for a great live experience.

Platform Boots, leopard print and glitter this show has it all on a rollercoasting ride you won't want to get off. So whether you want to sit back and take a trip down memory lane or get your glad rags on and boogie on down this uplifting show will take you on a nostalgic trip back to the 70's!!

Originally put together in spring 2012 for theatres & 70's themed events both private & corporate. It has sold out Colchesters' Mercury Theatre and has also performed a special Christmas show at The Orchard Theatre, Dartford & not forgetting joining in the fun at Butlins Skegness 70's weekend.

1. Blockbuster /Sweet
2. Waterloo/Abba
3. Gonna Make you Star/ David Essex
4. Brown Girl in the Ring/Boney M............
5. Tiger feet/Mud
6. Starman/David Bowie
7. I will Survive/Gloria Gaynor
8. Only Yesterday/ Carpenters
9. Save your Kisses/Brotherhood of Man.....
10. Black is Black/Belle Epoque
11. Yellow River/Christie
12. Macarthur Park/Donna Summer
13. Young Hearts/Candi Staton
14. Cracklin Rose/Neil Diamond
15. Mr. Blue Sky/ELO
16.Saturday Night/Crockodile Rock( Elton John
17. Heart of Glass/Blondie
18. Fat Bottom Girls/Queen
19. Devil Gate Drive/Suzi Quatro
20 .Come up and See me/Steve Harley.....
21 .Grease/Frankie Valie
22. Hopelessly Devoted to You/Olivia Newton-John
23. Your the One that I want/Grease
24. No More Tears/Babara Striesand & Donna)
25. Co Coo Ca choo/ Alvin Stardust
26. Brown Sugar/Rolling Stones
27. Carwash/ Rose Royce
28. Hot Love/T Rex
29. Le Freak & Good Times Medley/Chic
30. Bye Bye Baby/Bay City Rollers
31. Dancing Queen/Abba...
Travel
UK Nationwide & Worldwide
The Orchard Theatre
Dartford
The Mercury Theatre
Colchester
The Capitol
Horsham
The Corn Exchange
Stamford
The West Cliff Theatre
Clacton on Sea
The Pavilion
Worthing
The Lights
Andover
The Spa
Bridlington
The Brook
Soham
Butlins
Skegness (70's Weekend)
Pontins
Southport
Haven
Ayr
Bramston Beech
Park Resorts
Rowton Castle
Cheshire
Private Functions & Parties
Make Enquiry for 70s Forever Now!