The Swinging Band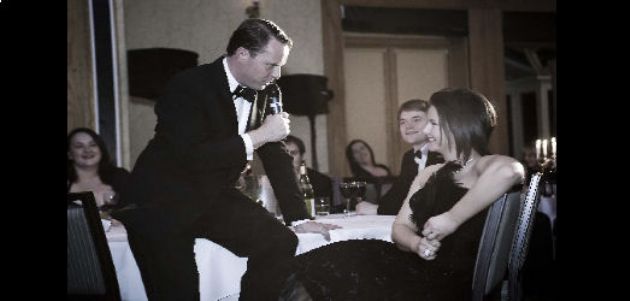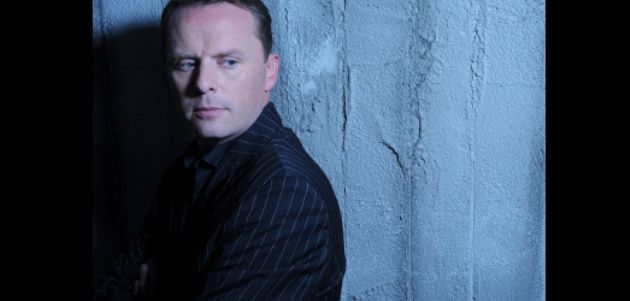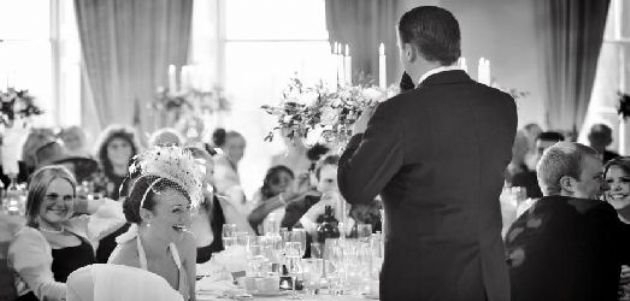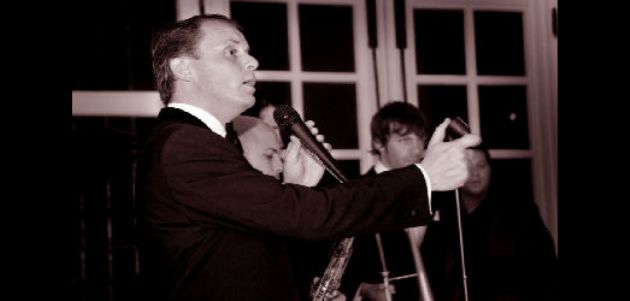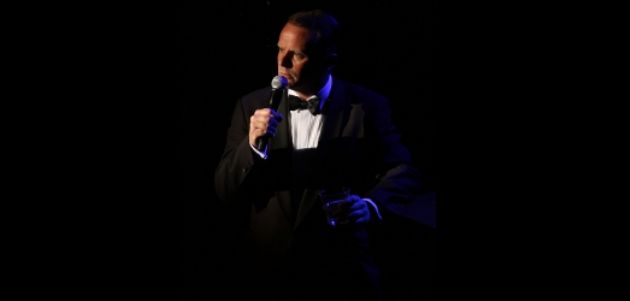 The Swinging Band
Brilliant Live Swing Band
Highly Recommended
Viewed & Approved
UK Nationwide
The Swinging Band is firmly established as one of the finest swing function bands in the UK music industry. From the early swing music of Duke Ellington and Cab Calloway through the Rat Pack era to the modern swing of Michael Buble and Harry Connick Jr, Neil and his band interpret classic tunes with their fresh, expertly notated musical arrangements.

Neil's singing career has seen him travel throughout the UK and Europe and as far afield as New Zealand. He specialises in recreating the sounds of the swing band and big band era with countless concerts and corporate events to his credit. As well as leading his own band Neil has become a firm favourite with many of the Europeís leading swing bands including The London Swing Orchestra, The Pasadena Roof Orchestra, RTE Concert Orchestra, The Rat Pack Big Band, The Opus One Big Band, The Barry Robinson Big Band and Swing City.

His musicians regularly appear in west-end orchestras and as 'sidemen' for international artists including: Mumford and Sons, Kylie Minogue, George Michael, Culture Club and Madness.

For corporate awards we offer an additional 'awards music' option where the band will play 'stings' as the award recipients make their way to and from the stage. For weddings we offer an additional 'first dance' option where we can arrange and perform a song of the happy couple's choice as their first dance.

Notable recent performances include 'Frank Sinatra' in the west-end production of 'The Rat Pack - Live From Las Vegas', 'Udo Jurgens' 70th Birthday Party' a live European syndicated TV special with 13million viewers, 'An Evening of Swing' with Lorna Luft and The Barry Robinson Big Band at the Cumberland Hotel in London, Coleen Rooneyís Birthday party, a private function for Nicole Appleton and Liam Gallagher, support act to Jack Dee, Sugarbabes and Girls Aloud and 'Swing on A Star' at the Almeida, Bloomsbury and Cafť de Paris with Jonathan Pryce, Dame Judi Dench, Imelda Staunton, Michael Ball and David Morrissey.

Sing, Sing, Sing / Donít Mean A Thing
Around The World
Putting on the Ritz
Toot, Toot, Tootsie
In The Mood
Change Partners (BALLAD)
Just One of Those Things
Somethings Gotta Give
As Time Goes By
The Best Things Happen While You Dance
American Patrol
Have You Met Miss Jones
The Birth of the Blues
Mack The Knife
Chatanooga Choo Choo
Take The A Train
Bei Mir Bist Du Schoen
Come Dancing
It Had to be You
Too Close For Comfort
Just A Gigolo / I Aint Got Nobody
Minnie The Moocher
A Train (Duke Ellington)
Aint That A Kick In The Head (Dean Martin)
All of Me (Sinatra)
Around The World (Buddy Greco)
Bad, Bad Leroy Brown (Sinatra)
Beyond The Sea (Darin)
(The) Birth of The Blues (Sammy Davis Jnr)
Canít Take My Eyes Off You (Andy Williams)
Come Fly With Me (Sinatra)
Crazy Little Thing Called Love (Buble)
Flip, Flop, Fly (Blues Brothers)
Fly Me To The Moon (Sinatra)
Hallelujah, I Just Love Her So (Ray Charles)
Have You Met Miss Jones (Buble)
Home (Buble)
It Had Better Be Tonight (Buble)
It Had To Be You (Harry Connick Jnr)
King of The Road (Dean Martin)
(The) Lady Is A Tramp (Sinatra)
Let There Be Love (Nat King Cole)
Letís Face The Music & Dance (Nat King Cole)
L.O.V.E (Nat King Cole)
Love & Marriage (Sinatra)
Mack The Knife (Sinatra)
Making Whoopee
Moondance (Buble)
More (Darin)
Mr Bojangles (Sammy Davis Jnr)
Music To Watch Girls By (Andy Williams)
My Way (Sinatra)
New York, New York (Sinatra)
Quando, Quando, Quando (Buble)
Route 66 (Nat King Cole)
Save The Last Dance For Me (Buble)
She (Aznevour)
Smells Like Teen Spirit (Paul Anka)
Smooth (Santana)
(The) Song Is You (Sinatra)
Sway (Dean Martin)
Thatís Amore (Dean Martin)
Thatís Life (Sinatra)
Volare / An Evening In Roma (Dean Martin)
You Make Me Feel So Young (Sinatra)
Zoot Suit Riot (Big Bad Voodoo Daddy)
Travel
UK Nationwide & Worldwide
Royal Bank of Scotland
Kia Cars
Singapore Airlines
Deutche Bank
Ernst & Young
Celador
JD Wetherspoons
Norwich Union
Jaguar
Pfizer
FIFA
Private functions for
Coleen Rooney
Nicole Appleton / Liam Gallagher
Udo Jurgens
Celebrity performances alongside: Jonathan Pryce
Dame Judi Dench
Imelda Staunton
David Morrissey
Alfred Molina
Anna Friel
Sheridan Smith
Michelle Dockery
Michael Ball
Lorna Luft
Support act to:
Jack Dee
Sugarbabes
Girls Aloud
Jools Holland Orchestra
Jamie Cullum
Billy Ocean
Reviews of The Swinging Band
Make Enquiry for The Swinging Band Now!