Chris G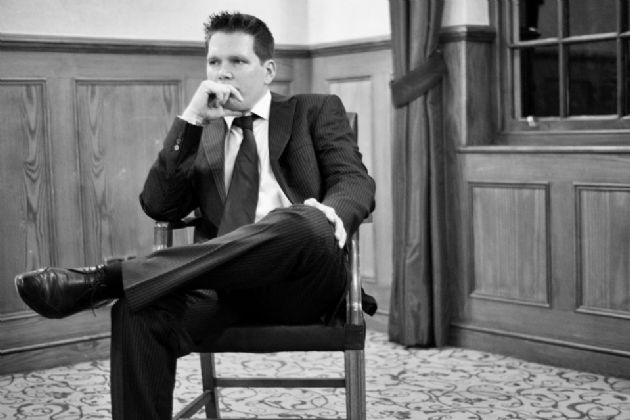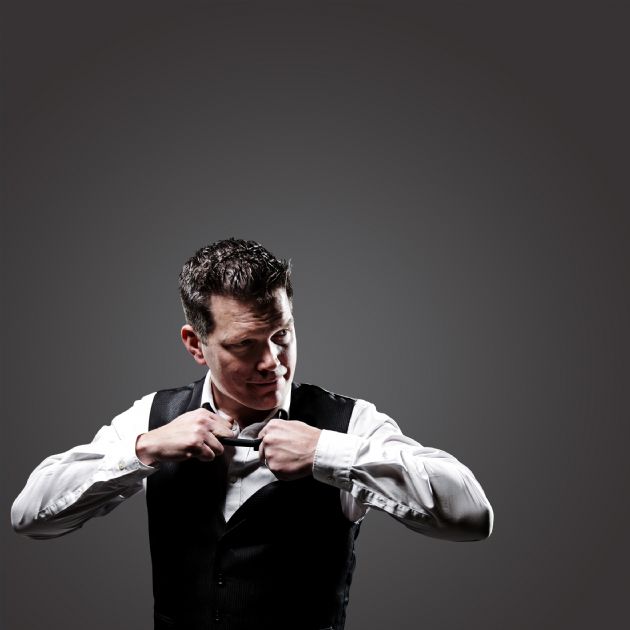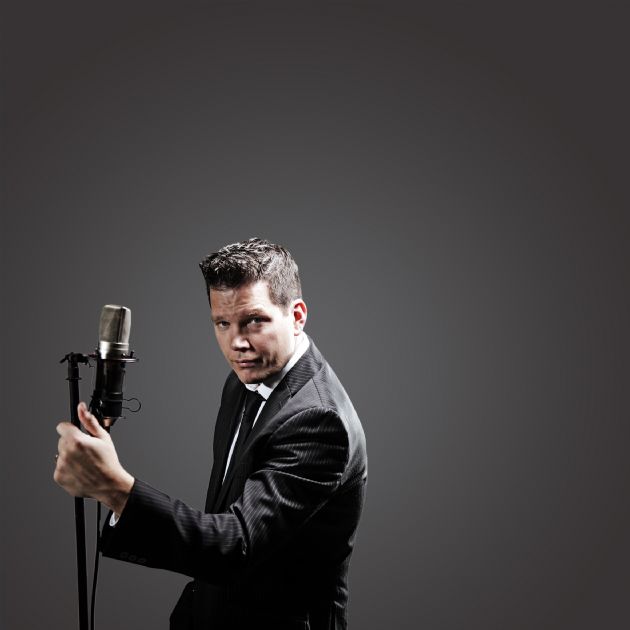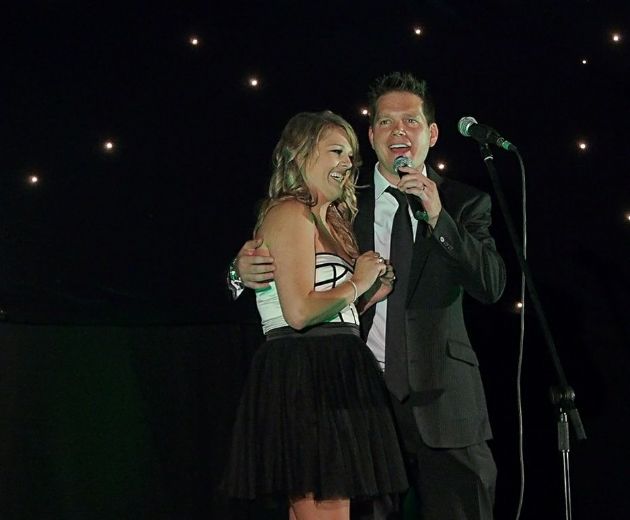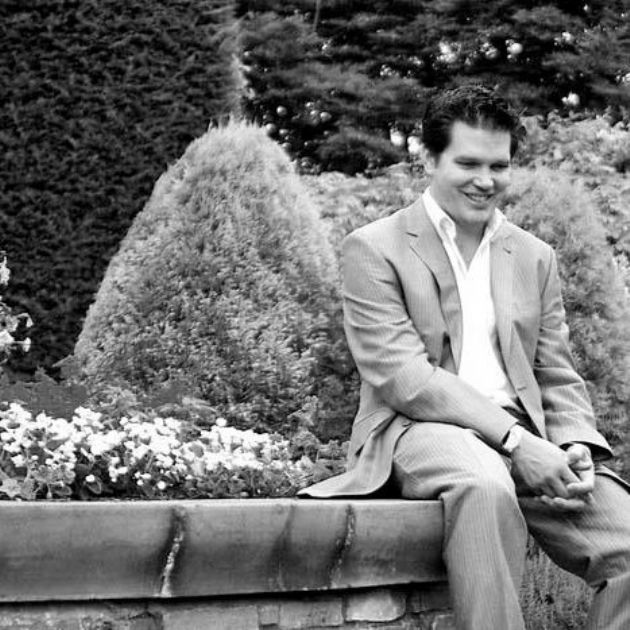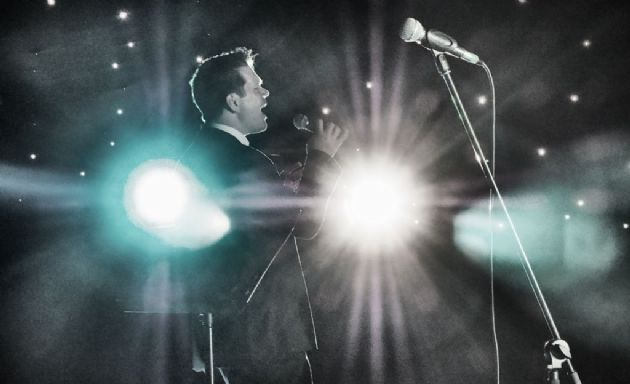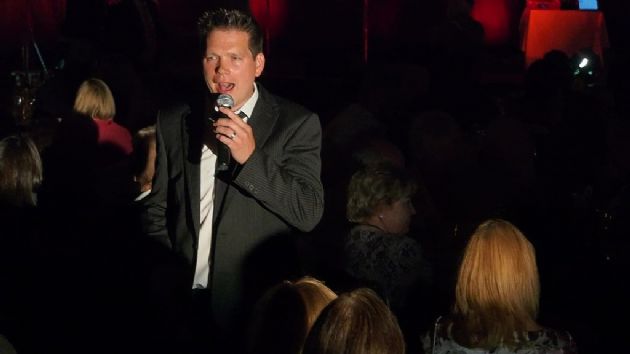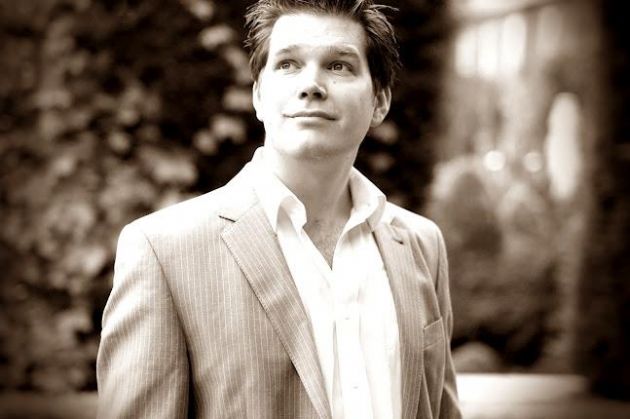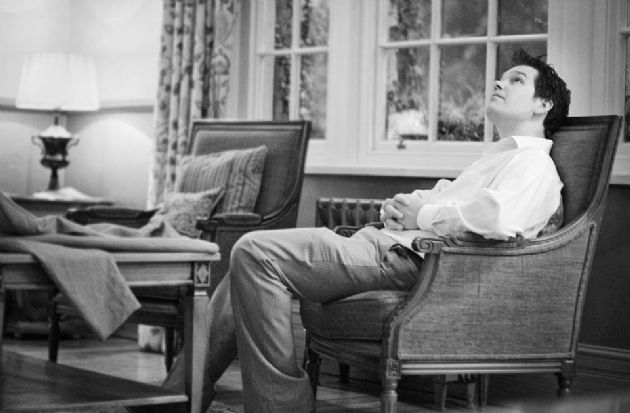 Chris G
Fantastic Male Singer - from Swing to Pop
Exclusive to Garston
Perfect for Weddings, Functions, Events & Parties
Highly Recommended, Popular Artiste
Wonderful, Smooth Voice
From Swing to Current Pop
Swing & Rat Pack Show Available
Tribute to The Music of Michael Buble Show Available
Full DJ, Disco & Background Music Service available
Also Available with a 4 Piece Band
Jazz Quartet Available
Party Dance Spot Available
Also Available as a Live Pianist/Singer
Available UK Nationwide
PAT Testing & Public Liability Insurance
Chris is a professional singer with a wonderful voice who has proved to be a popular choice for Weddings, Parties, Corporate Events

Chris has been performing as a professional musician for a number of years, gaining valuable experience and honing his craft performing at hundreds of events. As an accomplished pianist and session musician and also a top jazz vocalist, Chris has worked alongside some of the finest musicians in the country

Chris has several shows that he can offer including Swing & Rat Pack, Pop & a Tribute to Michael Buble. He is available as a solo performer but can also offer Live Piano, 4 Piece Band and Jazz Quartet booking options

A great guy to deal with who always produces a superb performance, we can highly recommend hiring Chris for your Venue, Corporate Event, Function or Wedding.







Home
Lost
One of a kind
Always on my mind
You make me feel so young
All I do is dream of you
Moondance
Me and Mrs Jones
Georgia on my mind
Come fly with me
Fly me to the moon
Ain't that a kick in the head
Come dance with me
Heartache tonight
Save the last dance
It had better be tonight
Crazy little thing called love
That's life
That's Amore
Mr Bojangles
Beyond the sea
It's a beautiful day
Haven't met you yet
Hollywood
And more . .
Dance/up tempo
Brown eyed girl
Everybody needs somebody
Shake your tail feather
I am a believer
Relight my fire
Stuck in the middle with you
dance the night away
September
Celebration
All night long
Hey Jude
Angels
Sweet Caroline
Daydream believer
Are you ready
Mustang sally
and others
Travel
UK Nationwide | Europe | Worldwide
Merecedes Benz
Land Rover
Goldsmiths
North west business awards
Prima hotels
Village hotels
Thornton Manor
Thornton Hall
Nunsmere Hall
Vale Royal Abbey
Marriot hotels
The Vincent Hotel
Cowley Manor
The Stanneylands Hotel
Thistle Hotel
Rowton Hall
De Vere Hotels
Adlington hall
Farrington lodge
Aintree racecourse
Weddings
Corporate Events
Private Parties
and more
Reviews of Chris G
Geoff Tibbetts, Hagley Golf Club

I've had chance to catch my breath I just wanted to let you all know how much Chris G contributed to what was a very successful Captains Day and Dinner at Hagley Golf Club on June 30th. I'm not surprised that Chris is in high demand. He was punctual, professional, thoroughly charming and absolutely captured the mood and requirements of the evening. Most of all he was an excellent singer and performer. We raised an awful lot for my Charity on the night which was in part due to the feelgood factor Chris helped create. Please pass on our thanks to him for a top job well done. We'll certainly be revisiting Gaston Entertainments again for our future functions.

---

Maureen and Bob - Private Party

We celebrated our golden wedding anniversary in the pioneer wine bar last Friday 23rd March and what can I say...Chris G was our entertainer for the evening and WOW! He was AMAZING! He was so caring making sure the night was about our golden wedding and what a singer! One of our friends had his back to him and he thought it was a record! He sounded like Michael Buble and he also did our disco. Everybody was on the floor dancing and our friends and family were all asking where we got him from! We would like to say a big thank you to Chris for making our night fantastic! He is a perfect gentleman Thank you once again!

---

Mark & Lorraine Hired Chris G for Their Wedding at Hotel Van Dyk

Chris; our fabulous singer! Wow, where do we start? You were incredible! A surprise to most of our guests as we did manage to keep a few things quiet. Endless praise in the room for you; so many fabulous comments. Thank you for kicking off our evening and getting the party started. Mark & Lorraine xxxxx'

---

Michelle Atkinson hired Chris G to perform at a Corporate Awards Dinner at The John Millington, Cheadle

Chris G entertained us amazingly tonight at at our long service awards dinner. What a brilliant singer. Our employees commented how great he was. I would definitely recommended him for entertainment. We would like to pass on our thanks to him for a wonderful evening.

---

Julia, Lady Captain, hired Chris to perform at Wallasey's Golf Club's Annual Dinner Event.

On Thursday Wallasey Golf Club held my final Annual dinner as Lady Captain. Chris G provided the live entertainment and created one of the best atmospheres I have experienced in the many years I have attended these do's. He has an amazing warm tone to his voice which melted all the ladies hearts. He worked the tables and floor space and had us all up dancing within minutes. His Buble' and his general sessions were equally fabulous and very well received by all ages. An absolute star attraction , polite, talented and a joy to listen to. Thank you once again Garston.

---

Joe Seals hired Chris G to perform at a fundraising event at Portland Function Rooms, Nottinghamshire

I would just like to pass on our huge thanks to Garston Entertainments and Chris G for what was a superb performance on Saturday night at our fundraiser. The evening was a huge success which is down to the quality of the entertainment that Garston provided. Chris was the consummate professional from start to finish. He thoroughly entertained the whole crowd with his choice of songs and also put on a fantastic DJ service taking requests and establishing a great atmosphere with the guests. I would highly recommend Chris for future events, and following the success of our fundraiser will definitely be looking to use your services again for what we hope will now become an annual event.

---

Katie and Michael Knight had Chris perform at their wedding at Camerton Village Hall, Somerset

OMG, WOW! Brilliant! You made our wedding day so special. So exciting! You exceeded our expectations in every way. I have no hesitation in recommending you and am envious of those who are yet to see you perform. They are in for such a treat! We will most definitely hire you again for another celebration. Our very best wishes to you and our thanks for making this wedding so special!

---

Andrew Regan hired Chris to perform at a Private Birthday Party at Met Bar, London

I wanted to thank you for a great night for Emma's 30th Birthday. Chris was the star of the evening (apart from Emma of course!) He got the party started and built a great atmosphere in the room to kick off an great night. Thanks and I'm looking for the next event to have you sing at.

---

Marian Jolly saw Chris perform at a Private Birthday Party at Leyland Golf Club, Leyland

My sister in law booked Chris for my 60th Birthday, What an amazing singer he was, such talent, and amazing charm and a great humour to, A room full of happy ladies, great act! Very Highly Recommended for any occasion! First rate singer

---

Chris performed at Ron Vickers' private party at Everton Football Club.

Thank you so much to Chris for putting on such a great show last night. I enjoyed every minute of my party, and his singing was exceptional. So many people remarked upon how much they enjoyed his performance. I really appreciate all that Chris did to help make it a special night. Thank you very much.

---

Jonathan & Sue Gautrey hired Chris G to perform at their evening wedding reception at Southport Golf Club.

Great venue, great food great friends/family and what a great singer/entertainer Chris was, everyone loved him, he set the tone early in the evening walking amongst our guests singing/interacting with them and continued to do so long into the night, Chris played all the records we asked for and more, if your looking for someone who can make your evening as special as ours then we highly recommend Chris is your guy, thank you Chris.

---

Paula Sherman hired Chris to perform at her wedding,at the Bridge Hotel and Spa, Wetherby

Glenn and I booked Chris for our wedding at the Bridge Hotel and Spa, Wetherby for our wedding. Chris was absolutely wonderful and a true professional, from contacting us ahead of the wedding to find out what we wanted to friendly, relaxed delivery on the evening! Chris was the perfect mix of singer, entertainer and DJ. He has an incredible voice and repertoire and sang our first dance number in a true Buble style! He was a huge hit with everyone with his authentic singing styles, filled the dance floor and made the evening do a complete success, we had DJ requests from Wham to ACDC and nothing was a problem. Loved Chris and would highly recommend him for your evening, wedding or event! Looking for reasons to book Chris again!

---

Erica Jarman hired Chris to perform at a Coroprate Event at Castle Goring in Worthing, East Sussex.

Chris was superb. He traveled a long way to perform for us and he was a true professional. The venue was quirky to say the least and he just got on with it and was a big hit with everyone. The evening was a great success, largely due to him being there. I would highly recommend him.

---

Felicity hired Chris and his band to perform at her wedding reception at Carthorne Hall Hotel, Yarm, North Yorkshire

Please pass on our thanks to everyone in the band. Chris was amazing and many of our guests commented on how good the music was. The disco was great too. My family are generally the ones going mad on the floor and playing each others legs as guitars etc, but most people joined in the madness as well. It was a really good party.

---

Chris was booked to perform at a 90th Birthday Party at Huyton and Prescot Golf Club, Liverpool

Chris what an amazing event for Lilian's 90th birthday. She absolutely loved the party and we all agree that whilst the food was good and the wine flowed, your entertainment made the night. You were able to pace the tempo with the mood and you managed to engage them all - the youngest 20 and the oldest 94. Highlight of the night was the finale, watching the real oldies throw down their sticks and high kick to 'New York, New York'. A brilliant night Chris, thank you so much - and keep your diary free for April 2026 for her 100th birthday.

---

Jenny booked Chris to perform at a Rat Pack Themed Party in Daventry.

Just wanted to say thanks. Chris performed at my do on Saturday and was perfect. I was really nervous about getting the wrong singer when I organised my do, as it was a Rat Pack party so I felt the music was key. I needn't have worried though. Chris sounded amazing and kept all the guest entertained. He was very professional but relaxed and friendly, coming across as a genuinely nice guy. I have already had a few guest ask me for details on where I booked him. I definitely wouldn't hesitate at recommending him.

---

Cathy booked Chris G On behalf of the Haemophilia Nurses' Association for their annual conference

We invited Chris G to sing 2 sets during the evening of our conference. And, oh wow, what a choice we made! Chris had a fabulous voice and oozed charm. He was friendly and fun, and engaged the entire audience. He adapted his set lists perfectly to keep all engaged. He had us all up dancing and singing along with him. There were even people dancing who never get up! A true entertainer. I am sure that Chris' sets were one of the reasons why we had multiple feedbacks saying it was the best conference in years. I would highly recommend Chris G for any wedding or corporate event

---

Tony Miller, Capitan of Boston Golf Club, hired Chris for the Capitan's and Lady Capitan's Ball at the Boston Golf Club.

I really don't have to tell you that Chris is an accomplished performer and this was evident from the outset. He has an easy pleasing personality with a great singing voice and a wide repertoire of songs. Chris kept us entertained throughout the evening and, after the meal, the dance floor was full which is testament to him and the choice of songs. Chris will always remember the lady with the red tambourine! Would you please pass on our sincere thanks to Chris.

---

Angela Thompson booked Chris to perform at her wedding at The Titanic Hotel, Liverpool.

'We booked Chris for our wedding in The Titanic Hotel Liverpool. We can not recommend Chris enough he was absolutely AMAZING!! So talented and so professional. If you are looking for a wedding singer you MUST book Chris you will not be disappointed!'

---

Sue booked Chris to perform at a Christmas Party at The Lord Mayors Manor House in Bristol

Thank you so much Chris for being such an amazing entertainer at our recent Christmas party. All our guests have commented on your fantastic voice and outstanding performance. You made our evening one remember. Thank you so much. Will definitely be recommending you.

---

Andrew and Roberta booked Chris for a 50th Birthday Party at The Goldbrick House Bristol

We booked Chris without any personal recommendations for my wife's 50th birthday bash-of-a-lifetime. After listening to so much Buble in the weeks preceding the party it was with some trepidation that the evening started. However we shouldn't have worried because Chris was outstandingly excellent. Even when he was warming up before the party my sister-in-law texted "He's an amazing singer!!!!" My memories of the party, held in Goldbrick House Bristol, are of a golden ceiling, candle light, a swaying dancing mass of people and that wonderful voice. There was synergy between our guests and Chris, he seemed like he was genuinely enjoying our enjoyment of his singing. We were very impressed, as were our guests. What more can I say ?

---

Andrea Burgess hired Chris G for a surprise birthday party at a private residence in Dorset .

Chris G was amazing, he was professional, engaging and has such a great voice. We had Chris for a surprise 50th Birthday and he really made the evening special. Friends and family are still talking about how wonderful he was. I would certainly book him again, in fact my husband enjoyed it so much he thinks we should have a summer party every year now..... We done to all in helping me choose the right person for our event and a special thank you to Chris.

---

Jenny & Ray booked Chris G for their joint Birthday & Anniversary Party at the Bridges Community Centre

We hired Chris for our special celebration party. He was absolutely superb and the way he performed was just brilliant! We had a discussion with him before the party about just what we wanted and on the night he was very attentive to everything we asked of him. He engaged with all of our family and friends, both young and old and his professionalism and above all his singing style really topped off a great night. We would recommend him to anyone and would certainly have him again for any more celebrations. One final thing, apart from being a great singer and entertainer, we think he is a very nice guy too! Kindest regards, Jenny and Ray Jones

---

Lola booked Chris G for her Birthday Party at The Manor

We booked Chris G for my special birthday celebration and he was excellent. Professional, personable and a fantastic singer and keyboard player. We had 70 guests, all of whom thoroughly enjoyed Chris's entertainment. We would highly recommend him - a truly talented performer.

---

Amanda Shipton booked Chris G for her Birthday Party at Colesdale Farm

I would like to thank you for a very special evening I had due to the singer Chris G who I hired. Chris contacted me prior to the event and discussed everything with me. He arrived in plenty of time and his voice was amazing and all of my guests were complimenting on how great the singer was. So thank you for a very professional entertainer. I would recommend him highly. Kind regards Amanda Shipton

---

Kim Allison, Rising Sun, Macclesfield

Dear Nicola Following our entertainment night on Friday (28th November), I felt it only right to congratulate your company on the service delivered. Chris G, blew everyone away. He was very professional, polite and friendly. he interacted with the team and the guests and was a sheer delight to have in our pub. And as for his singing - wow! That guy can sing! He truly made our entertainment night a great success, and I can not thank yourself and Chris for providing us with such an amazing service. I will definitely be booking through you again in the not too distant future (hopefully the end of January) And also we will be requesting Chris comes back to do another session with us very soon. Please would you be kind enough to pass these compliments on to Chris

---

Georgia Banbury, Annual Christmas Party, M & S, Norwich, 23rd November

Just wanted to say thank you to Garston entertainment and Chris G for performing at our M&S Christmas Party on Saturday night. Chris was fantastic. Brilliant voice, sounded like we had the real Michael Buble in the house! Chris was very professional and the guests loved him. He added something very special to the evening. Please pass on our thanks.

---

Terry,Captain, Vale Royal Abbey Golf Club

I just wanted to thank you for a wonderful night at our Hail and Farewell Dinner at Vale Royal Abbey Golf Club. I have received nothing but praise and compliments about the whole evening from those who attended, last night in person and by e-mail throughout today; many mentioned the quality of the meal, all were full of praise for the wonderful entertainment that you provided. I cannot thank you enough for giving my Captain's year such a wonderful start. It was an absolutely stunning evening and much of the credit goes to you. I hope that you managed to enjoy your first experience of the club and I am eagerly looking forward to seeing you again in July when it will be my pleasure to welcome you back to the Abbey; if you ever get the urge for a game of golf in the meantime please just give me a call. Some members have been asking me if you have any CD's available; I have said that I didn't think so but if I'm wrong please let me know; you have a few eager customers waiting to buy one. Many many thanks again.

---
Make Enquiry for Chris G Now!