Get Funked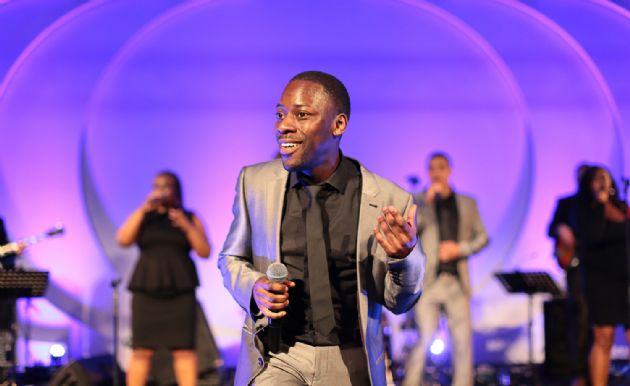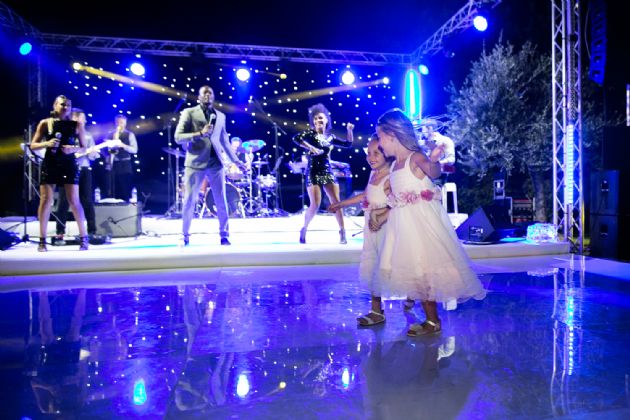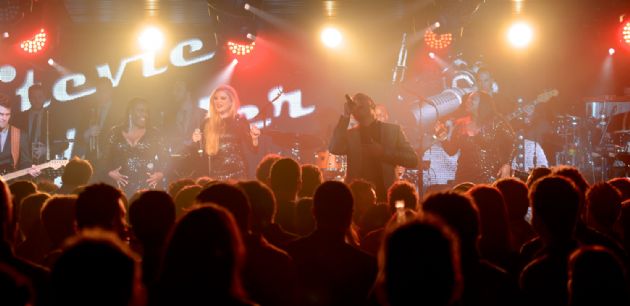 Get Funked
Leading UK Bespoke Events Band
One of The UK`s Leading Bands
Available from Duo up to 35 Piece
Highly Recommended Popular Band
Perfect for Parties, Weddings, Functions and Events
Full Public Liability & PAT Testing
Available UK Nationwide
Get Funked are one of the UK`s most sought after and highly acclaimed bands in the events industry, with a reputation for excellence that proceeds them right across the globe. The

Get Funked are versatile offering anything from a 2 piece vocal line up to a full 35 piece concert extravaganza including Dancers.


For those with big ideas, Get Funked offer bespoke packages or specific requirements, Get Funked also offer fully bespoke productions.
Song Artist or Version Year
2010s
24K Magic Bruno Mars 2016
Canít Stop The Feeling Justin Timberlake 2016
Cheap Thrills Sia 2016
This Is What You Came For Calvin Harris ft. Rhianna 2016
Cake By The Ocean DNCE 2015
Canít Feel My Face The Weeknd 2015
Hold My Hand Jess Glynne 2015
How Deep Is Your Love Calvin Harris & Disciples 2015
Lush Life Zara Larsson 2015
Sorry Justin Bieber 2015
Want To Want Me Jason Derulo 2015
Blame Calvin Harris ft. John Newman 2013
Busy Earniní Jungle 2013
I Got U Duke Dumont ft. Jaxx Jones 2013
Love Never Felt So Good Michael Jackson / Justin Timberlake 2013
Rather Be Clean Bandit ft. Jess Glynne 2013
Shake It Off Taylor Swift 2013
Uptown Funk Mark Ronson ft. Bruno Mars 2013
Get Lucky Daft Punk ft. Pharrell Williams 2013
Happy Pharrell Williams 2013
La La La Naughty Boy ft. Sam Smith 2013
Love Me Again John Newman 2013
Treasure Bruno Mars 2013
Waiting All Night Rudimental ft. Ella Eyre 2013
Wake Me Up Avicii 2013
Donít You Worry Child Swedish House Mafia 2012
Feel The Love Rudimental ft. John Newman 2012
Locked Out of Heaven Bruno Mars 2012
One More Night Maroon 5 2012
Feel So Close Calvin Harris 2011
Heaven Emeli Sandť 2011
Moves Like Jagger Maroon 5 ft. Christina Aguilera 2011
We Found Love Rihanna 2011
Dynamite Taio Cruz 2010
Forget You Cee Lo Green 2010
Just the Way You Are (Live at the Brits) Bruno Mars 2010
Only Girl (In the World) Rihanna 2010
Pass Out Tinie Tempah 2010
Rolling in the Deep Adele 2010
2000s
You Got The Love Florence and the Machine (orig. Candi Staton) 2009
Sex On Fire Kings of Leon 2008
Single Ladies (Put a Ring on it) Beyoncť Knowles 2008
Use Somebody Kings of Leon 2008
Valerie Mark Ronson ft. Amy Winehouse 2007
Dťjŗ vu Beyoncť Knowles 2006
Sexy Back Justin Timberlake 2006
1 Thing Amerie 2005
Galvanize The Chemical Brothers 2005
The Weekend Michael Gray 2004
Be Faithful (Put Your Hands Up) Fatman Scoop 2003
Crazy in Love Beyoncť Knowles 2003
Move Your Feet Junior Senior 2003
Like I Love You Justin Timberlake 2002
Rock Your Body Justin Timberlake 2002
Family Affair Mary J Blige 2001
Get Ur Freak On Missy Elliott 2001
Donít Mess With My Man Lucy Pearl 2000
Flowers Sweet Female Attitude 2000
The Next Episode Dr Dre ft. Snoop Dogg 2000
1990s
Got Your Money Olí Dirty Bastard 1999
I See You Baby Groove Armada 1999
Moviní Too Fast Artful Dodger 1999
Right Here, Right Now Fatboy Slim 1999
Say My Name Destinyís Child 1999
Sweet Like Chocolate Shanks & Bigfoot 1999
Itís Not Right but Itís Okay Whitney Houston 1998
Love Like This Faith Evans 1998
Rockafeller Skank Fatboy Slim 1998
I Wish Skee-Lo 1995
This Is How We Do It Montell Jordan 1995
Two Can Play That Game Bobby Brown 1995
Woo Ha!! Got You All In Check Busta Rhymes 1995
Are You Gonna Go My Way Lenny Kravitz 1993
Jump Around House of Pain 1992
Finally CeCe Peniston 1991
1980s
Ride On time Black Box 1989
(Iíve Had) The Time of My Life Bill Medley & Jennifer Warnes 1987
I Wanna Dance with Somebody Whitney Houston 1987
Liviní on a Prayer Bon Jovi 1986
You Can Call Me Al Paul Simon 1986
Conga Gloria Estefan & Miami Sound Machine 1985
How Will I Know Whitney Houston 1985
Into The Groove Madonna 1985
The Power of Love Huey Lewis and the News 1985
Material Girl Madonna 1984
Somebody Elseís Guy Jocelyn Brown 1984
Thinking of You Sister Sledge 1984
Thriller Michael Jackson 1984
Ainít Nobody Chaka Khan 1983
All Night Long (All Night) Lionel Richie 1983
Billie Jean Michael Jackson 1983
Get Down Saturday Night Oliver Cheatham 1983
Holiday Madonna 1983
Letís Dance David Bowie 1983
P.Y.T. (Pretty Young Thing) Michael Jackson 1983
Do I Do Stevie Wonder 1982
Letís Groove Earth, Wind & Fire 1981
Never Too Much Luther Vandross 1981
9 to 5 Dolly Parton 1980
Give Me the Night George Benson 1980
Iím Coming Out Diana Ross 1980
1970s
All This Love That Iím Giving Gwen McCrae 1979
Boogie Wonderland Earth, Wind & Fire 1979
Donít Stop Me Now Queen 1979
Good Times Chic 1979
I Feel for You Chaka Khan 1979
I Wanna Be Your lover Prince 1979
Rapperís Delight The Sugarhill Gang 1979
Rock With You Michael Jackson 1979
Blame It on the Boogie The Jackson 5 1978
Got to Be Real Cheryl Lynn 1978
Iím Every Woman Chaka Khan 1978
September Earth, Wind & Fire 1978
Best of My Love The Emotions 1977
Everybody Dance Chic 1977
Another Star Stevie Wonder 1976
Get Up Offa That Thing James Brown 1976
Isnít She Lovely? Stevie Wonder 1976
Young Hearts Run Free Candi Staton 1976
Jungle Boogie Kool & the Gang 1973
Superstition Stevie Wonder 1972
Sex Machine James Brown 1970
Signed, Sealed, Delivered Iím Yours Stevie Wonder 1970
1960s
I Want You Back The Jackson 5 1969
For Once in My Life Stevie Wonder 1968
Think Aretha Franklin 1968
Ainít No Mountain High Enough Marvin Gaye & Tammi Terrell 1967
Higher and Higher Jackie Wilson 1967
Respect Aretha Franklin 1967
Soul Man Sam and Dave 1967
Papaís Got a Brand New Bag James Brown 1965
Dancing in the Street Martha and the Vandellas 1964
Christmas
Have Yourself a Merry Little Christmas Luther Vandross 1995
All I Want for Christmas Is You Mariah Carey 1994
Last Christmas Wham! 1984
Let It Snow! Let It Snow! Let It Snow!
Travel
UK Nationwide | Europe | Worldwide
BBC
Blackberry
BT
ITV
Diageo
Shell
Vodafone
Tesco
M & S
Aviva
Honda
and many more
Make Enquiry for Get Funked Now!