Crocodile Mock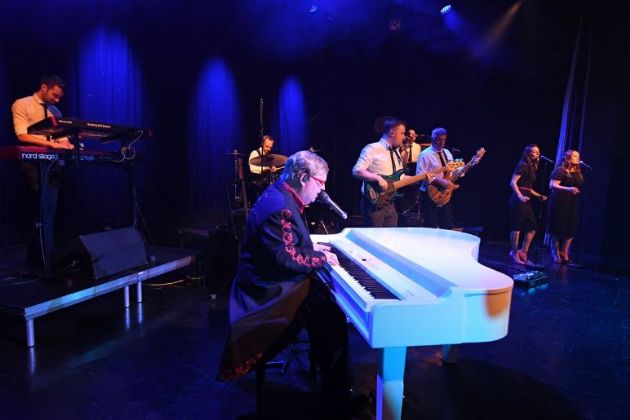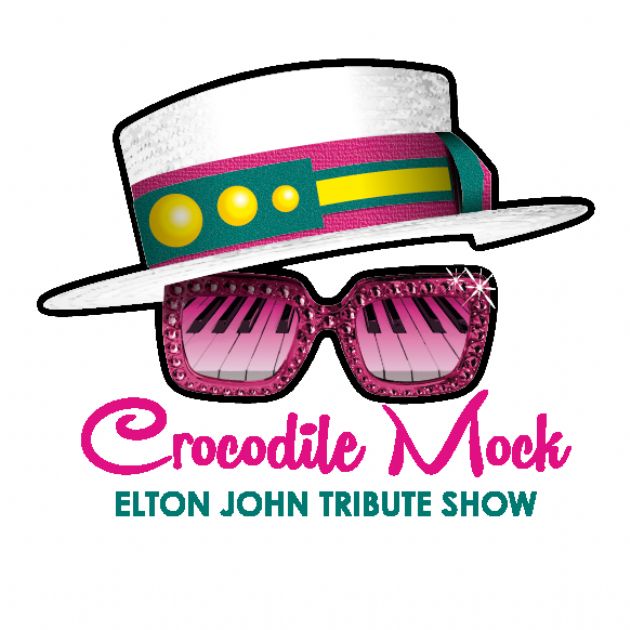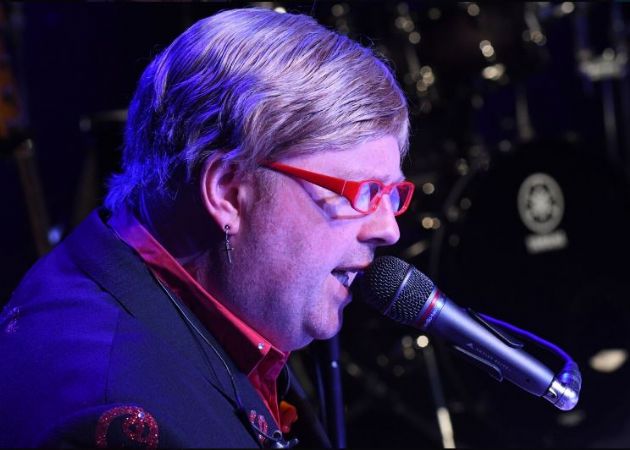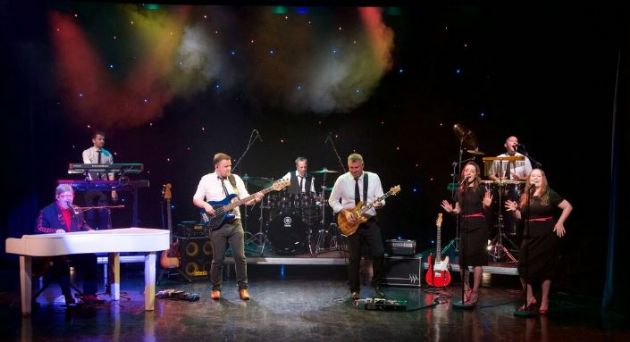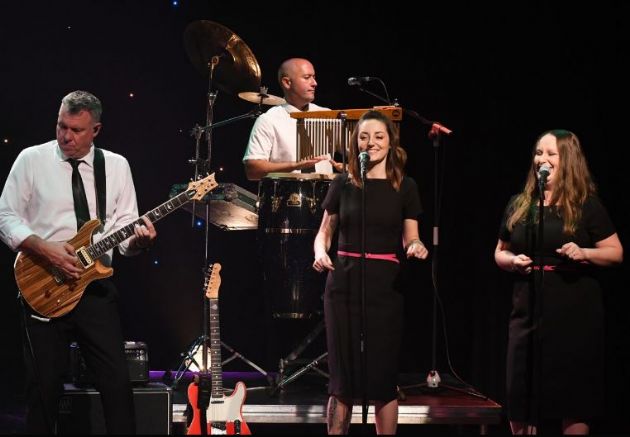 Crocodile Mock
Elton John Tribute Band
Highly Recommended
Available as solo, trio, 5-8 piece Elton John Tribute
Perfect for Parties, Functions and Events
Full PLI and PAT Testing
Viewed & Approved
UK Nationwide
Crocodile Mock is an amazing 8-piece band recreating the authentic sound of Sir Elton John, performing classics such as Sacrifice, Your Song and I Guess That's Why They Call It the Blues, to name a few! A tribute with a difference, this show isn't just about impersonating Sir Elton John, It's a show in it's own right. The band are stunning to watch and play the tracks with great energy, making them their own!

Crocodile Mock will have you singing & dancing all night long! Expect a fabulously entertaining and energetic evening, watching this master tribute to Sir Elton John. Shut your eyes and you'll think you're listening to the Queen of Pop himself!!!

The Band

Iain - Piano/Vocals
From an early age Iain was always on the stage, performing in different talent shows and as a member of the National Youth Music Theatre. Iain's Grandmother taught him to play piano at an early age, just using chords, a method that he now teachers to his own students. Piano led Iain to writing many songs and he was even signed to a part of Warner Bros at 16 with his band 'Hope In Vain!'

His love for playing the piano has driven him to form many different function bands over his 20+ year music career. His passion for Elton started a number of years ago when people said that when he performed he could emulate Elton's unique style. Crocodile Mock was born.

Iain has taken his Crocodile Mock show into many venues and sustained 8 great years in Lanzarote as a solo Elton John tribute, entertaining guests in Hotels, Cabaret bars and other venues including an open air concert known as Lanzaid. Back in the UK Iain quickly formed the band and continued the success, playing to sold out theatres & other music venues.

When not performing he runs his own Music & Media company IMC music where he has produced lots of artists with commercial success.

Matt - Drums
Matt has been a busy playing professional for 15 years, working in various genres of music including Jazz, Salsa, Funk, Drum'n'bass, Pop, Soul and Country Rock. Having extensively toured the UK, Ireland, Germany and Israel he has supported acts such as Incognito and Dina Carroll, and played in various venues such as Birmingham's NEC and London's O2 IndigO2. Along side Crocodile Mock Matt keeps a busy diary of freelance session work, original bands and teaching drums 1 to 1.

Nicol – Percussion & Vocals
Nicol, a multi instrumentalist from Essex first found his passion for music at the age of 6. Following in his fathers footsteps, he joined a pipe band at the age of 12 giving him important rudiments to form the base of his learning. Continuing a keen interest in music lessons at school he then went on to study music at college. This led him on to being a member of various bands as a drummer and percussionist for many genres of music such as Indie, Latin, Hip-Hop, Jazz, Blues and Reggae, including being an original member of Crocodile Mock.

His talent does not end there! In 2000 he went onto the club scene playing percussion alongside top DJs at The Ministry Of Sound and other exclusive venues aswell as putting his hand to producing house music. Nicol started writing his own songs from the age of 16 and continues to do so aspiring to have a career in production.

Mike – Bass Guitar
Born in Belfast but now based in Essex, Mike is a busy electric and double bassist, performing around London, the South-East and further afield. He can be seen playing shows and musicals for a variety of theatres, holding down the groove at weddings, parties and corporate functions, as well as playing jazz gigs, from intimate duos to raucous big-bands.

As well as running his function and jazz band Red Shift, he is also the bassist for the English Pops Orchestra, and has toured with the multi-million selling 'Hooked on Classics', conducted by ELO's Louis Clark. He is currently playing electric bass for Crocodile Mock, an internationally-acclaimed Elton John tribute act.

As well as playing, Mike is a busy secondary school teacher, and has run the Music Technology course at an oversubscribed academy in Essex for eight years. He also teaches students of all ages and abilities from his home in Chelmsford. Mike uses 4 & 5-string USA Fender Jazz deluxes basses & MarkBass amplification.

Clive – Lead Guitar
Clive has been playing guitar for so long that his first guitar was in black & white!! He has played 100s of gigs, including many tribute nights playing music from Queen, Robbie Williams, The Who, The Police and U2. He has gigged with many professional musicians from the pop world and the West End. In addition, Clive's is featured playing guitar on a number of CDs including:·The Mellotron CD, Rime Of The Ancient Sampler· Aliens of the Sea soundtrack (underwater DVD from the Great Barrier Reef) by Gordon Reid·Other Side by Sally French·Cast In Stone by Louise Stone·Falling by Louise Stone·Here I am by Louise Alexander·Again by Heather Caston.

Clive has more than 20 years of experience working in the Pro Audio industry visiting many famous studios such as EMI Abbey Road, Skywalker Ranch, Sony Pictures, Gateway mastering etc.

Keith - Keyboards
Keith is a Hertford based musician, where he currently holds a residency at the Simon Balle Music Centre after having studied Trumpet at the Birmingham Conservatoire. He now focuses more on composing and arranging music, as well as performing as a pit musician and across a variety of Jazz and Function media throughout the UK and Europe.

Gemma – Backing Vocals
Gemma's performance experience includes: lead vocalist for the function band "Wait For The Name", playing throughout the South-East of England and Northern France, lead vocalist for function bands "Prima Donna" and "Cover Notes", dep. lead vocalist for function band "Mind the Gap", backing vocalist for "Trademark" and "Crocodile Mock The Elton John Tribute", lead vocalist for the corporate entertainment company "Masquerade", session vocalist for the studios Plug me In Studio, IMC Music and BMN Music.

Claire – Backing Vocals
Claire owns a tattoo studio with her husband, and has been singing for several years, working on various different projects; Backing vocals in Crocodile Mock, Always Covered acoustic duo, 818 trio, hosting Open Mic nights, and session singing on original tracks.
Circle of life
Sacrifice
I want love
Philadelphia Freedom
Sad songs
The one
Daniel
Candle in the wind
Bennie and the jets
Bitch is Back
Don't go breaking my heart
Guess that's why they call it the blues
Something about the way you look tonight
Your song
Tiny dancer
Rocket man
Crocodile rock
I'm still standing
Saturday night
Don't let the sun go down on me
Can You Feel The Love Tonight
Yellow Brick Road
PinBall Wizard
Are you Ready For love
Made In England
Take Me To The Pilot
This Train Don't There Anymore
Travel
UK Nationwide | Europe | Worldwide
Park Resorts
David Blaine
Mike Reid
Hilton Hotel
Theatres
Hotels
Corporate Events
Golf Clubs
Weddings
Holiday Parks
Functions
and many more
Reviews of Crocodile Mock
PAUL J.BOON Venue Manager High Barn

Having worked with Iain on a number of occasions I can say he is a pleasure to work with. In my previous roles as Venue Manager and Sound Engineer at The High Barn in Great Bardfield, we have booked Iain, AKA Crocodile Mock on two occasions. Both gigs were sell outs! As Elton John, Iains repartee with the audience is fantastic, music played is flawless. The band he hand picks is simply stunning to hear, and watch. They play all the favourites and more. Far from sticking to the simpler songs, expectations are fully met and as all good entertainers he leaves the crowd wanting more! We did have Crocodile Mock booked for a third time but due to the venue being sold we were unable to put this gig on!

---

BRENDA PIPE - Moonlight Bay Owner, Lanzarote, Canary Islands

Iain Court performed his Elton John tribute show 'Crocodile Mock' for us at Moonlight Bay in Lanzarote for 15 months. Our venue was sold as an excursion by all the major British Tour Operators and Iain´s Elton John tribute was a major part of this show and he received very good reviews. His uncanny vocals and superb interaction with the audience always left people very happily entertained. Iain Court performed his Elton John tribute show 'Crocodile Mock' for us at Moonlight Bay in Lanzarote for 15 months. Our venue was sold as an excursion by all the major British Tour Operators and Iain´s Elton John tribute was a major part of this show and he received very good reviews. His uncanny vocals and superb interaction with the audience always left people very happily entertained.

---
Make Enquiry for Crocodile Mock Now!