Victor M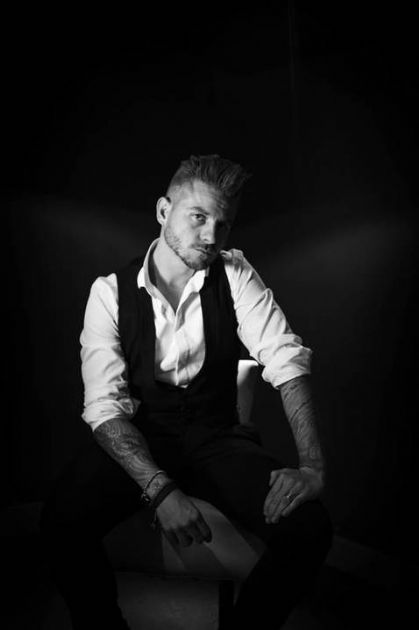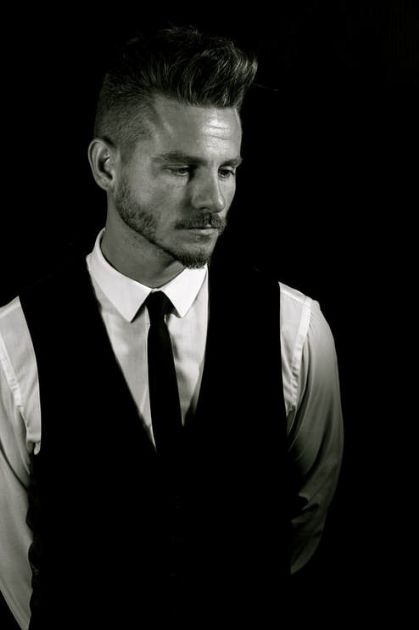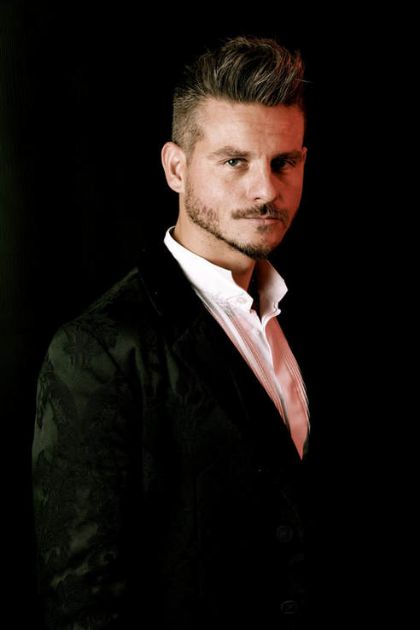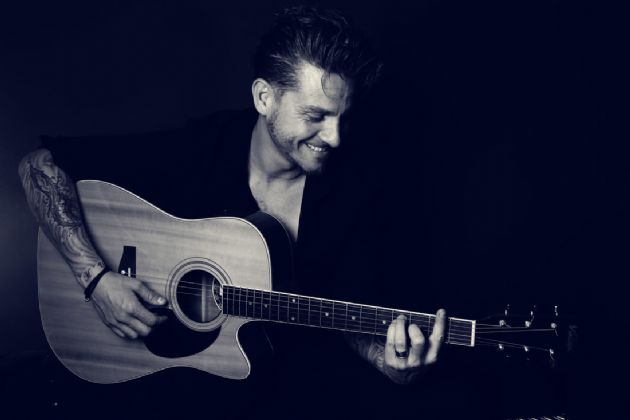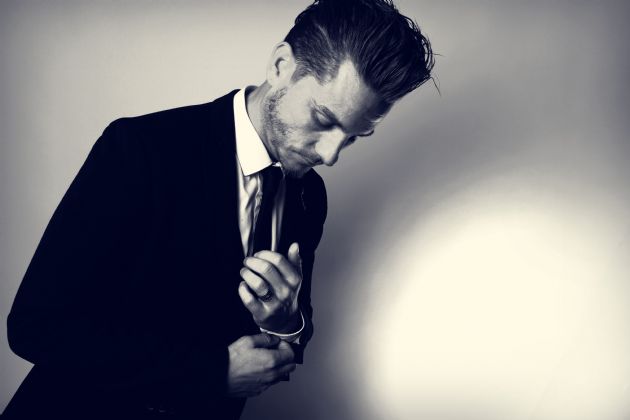 Victor M
Excellent Versatile Male Opera Singer
Perfect for Weddings, Events & Parties
Highly Recommended, Popular Artiste
Full DJ & Disco Packages Available
Modern Sets Available
Full Public Liability and PAT Testing
Available UK Nationwide & Worldwide
Victor is a Manchester based singer and songwriter who has become one of the most established and sought after performers today.

He became a professional singer at the age of 17 when his father gave him his first job as a guitarist and backing vocalist in the famous Manchester Ritz nightclub, His father, Vic Lezal, was the band leader there for 37 years and has been a massive influence on Victors' career and still is today.

Although he started singing pop and rock music Victor always has a personal love for Classical, Musical theatre and Swing and began to create a solo show with a mixture of these styles.

This soon began to get recognition from agents across the U.K which led Victor to take his show on the road. After 3 years of gaining as much experience as he could he was asked to be part of a showcase in Birmingham, it was here that Carnival cruises offered him his first contract on a cruise. This was a great success and has currently led to 12 years of performing on most of the main Cruise companies and ships around the world including Celebrity, Royal Caribbean, SilverSea, P&O, Oceania, Princess and Seabourn.
He always wanted to see the world and he was lucky enough to do this through his singing.

Victors' recording career has also been very busy, at the age of 22 he had become the lead singer of his father's band and this coincided with the Manchester Commonwealth Games. The band were approached by BBC producer's and asked if they would perform every night on BBC2 for the show 'Running Late'. This was great profiling, but Victor and his Father also wrote the theme tune 'Running Late.' This was his first success as a writer.

Shortly after the show had finished he was then asked to work with 'Gordon Lorenz' who was a famous producer and was the driving force behind artistes like 'Charlotte Church. Through this he met 'Roberto Danova' who had written a version of 'The Phantom of the Opera' that had been adapted to be performed on Ice. Victor recorded the part of the Phantom and it was a great success all around Europe. He then began writing and working on an album with producer 'Tim Duncan'. The album 'Fight of my Life' was completed in 2016. He also had the pleasure of working with world renowned producer Peter Collins and Sir Paul McCartneys' musical director Wiks Wiggins.

Manchester has always been a great place for music and Victor has had the opportunity to perform at most of the major theatres, Opera houses, major entertainment venues and Sport stadiums in the North West.

Victor has met many Legends through doing corporate events for Man Utd, Man City, Wigan, The Darts Championships, The Lee Sharpe Foundation and many more. His Celebrity Clients include Sir Alex Ferguson, Roberto Mancini, Ryan Giggs, Lee Sharpe, Sven Goran Erikson, The F.A annual gala dinner, Dave Whelan, Wigan Rugby Club, Oldham Rugby Club, Man Utd former players association, Man City former players Association.

Other corporate events have taken Victor across the world. He has performed in The US in Nashville, Lake Maggiore, Rome at the incredible Villa Miani which overlooks the Vatican and Dubai at Arabian Ranches Golf and country club, to name but a few

He has also been asked to sing at many weddings throughout the years and again this has taken him all over the UK and Europe. He is always a highlight at the ceremony or wedding breakfast, Victor and his wife Hayley were asked to fly out to Tuscany to perform at a wedding in Castle Gorgonza which was an amazing experience and in 2019 they will be performing at a wedding in the beautiful Ravello on the Amalfi Coast.

As you can see he has already achieved a lot in his career and is still only 36 years old, it has been nearly 20 years since he started but his love for music and the stage is stronger than ever, he will update his progress on his blog so make sure you keep up to date with where and upcoming shows as he always loves to see new people in the audience having a great time.

Cats
Memory
Mister Mistofolees
Sunset Boulevard
Sunset Boulevard
Perfect Year (Solo & Duet version)
As If We Never Said Goodbye
With One Look
Miss Saigon
The Last Night Of The World
Bui Doi
Why God Why
Joseph & The Technicolor Dream coat
Joseph Medley (or each song can be performed individually) - Close Every Door/Any Dream Will Do
The Lion King
He Lives In You
Can You Feel The Love Tonight
Circle Of Life
Hakuna Matata
Endless Night
Les Miserables
Do You Hear The People Sing & Reprise
Confrontation Ė Can sing either part
Bring Him Home
Empty Chairs At Empty Tables
Stars
On My Own
I Dreamed A Dream
Master Of The House
One Day More
The Phantom Of The Opera
Main Theme
Point Of No Return
Music Of The Night
All I Ask Of You
Phantomís Medley
Wicked
Dancing Through Life
Defying Gravity
For Good
Chess
I Know Him So Well
Anthem
Pity The Child
Jekyll & Hyde
This Is The Moment
The Rocky Horror Show
Time Warp
Sweet Transvetite
Thereís A Light
Science Fiction Double Feature
Jesus Christ Superstar
Gethsemane
Pilates Dream
Herods Song (Try It And See)
I Donít Know How To Love Him
Heaven On Their Minds
Superstar
Hairspray
You Canít Stop The Beat
Rent
One Song Glory
Seasons Of Love
Iíll Cover You/reprise
Hair
Aquarius/Let The Sun Shine in
Sweet Charity
Big spender
Rhythm Of life
Love Never Dies
Till I Hear You Sing
Love Never Dies (The Heart Is Slow To Learn)
Beauty Underneath
Devil Takes The Hindmost
Beneath A Moonless Sky
Show Boat
Old Man River
Blood Brothers
Tell Me Ití Not True
Easy Terms
Shoes Upon The Table
West Side Story
Maria
Somewhere
Tonight
A Little Night Music
Send In The Clowns
Chicago
All I Care About Is Love
Oliver
As Long As He Needs Me
Pick A Pocket
Reviewing The Situation
Singing In The Rain
Singing In The Rain
We Will Rock You
Somebody To Love
Bohemian Rhapsody
Crazy Little Thing Called Love
Beauty & The Beast
If I Canít Love Her
The Wiz
Ease On Down The Road
Home
The Wizard Of Oz
Somewhere Over The Rainbow
Evita
Donít Cry For Me Argentina
Oh What A Circus
High Flying Adored
Another Suitcase
Mamma Mia
The Winner Takes It All
SOS
Jersey Boys
Walk Like A Man
Sherry
Oh What A Night
Cant Take My Eyes Off Of You
Starlight Express
One Rock & Roll
Starlight Express
Sweeney Todd
Johanna
Not While Iím Around
Priscilla Queen
Colour My World
Moulin Rouge
Your Song Ė Elton Version
Neil Diamond
Play Me
Sweet Caroline
Crunchy Granola Suite
Iím A Believer
Unchained Medley
Elvis
68í Comeback Medley (Heart Break Hotel/Hound Dog/All Shook Up)
Travel
UK Nationwide | Europe | Worldwide
Cruise Ships
Haven Holidays
Park Resorts
Casinos
Hilton Hotels
Shire Hotels
Village Hotels
Live Music Venues
Corporate Events
Weddings
Private Parties and more
Make Enquiry for Victor M Now!