James The Singing Waiter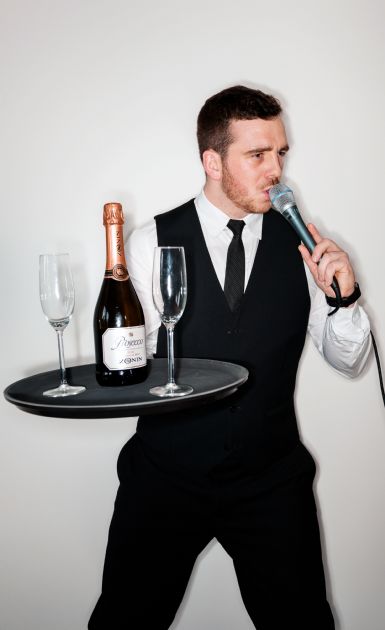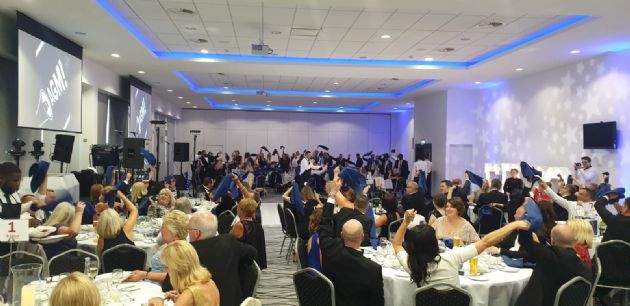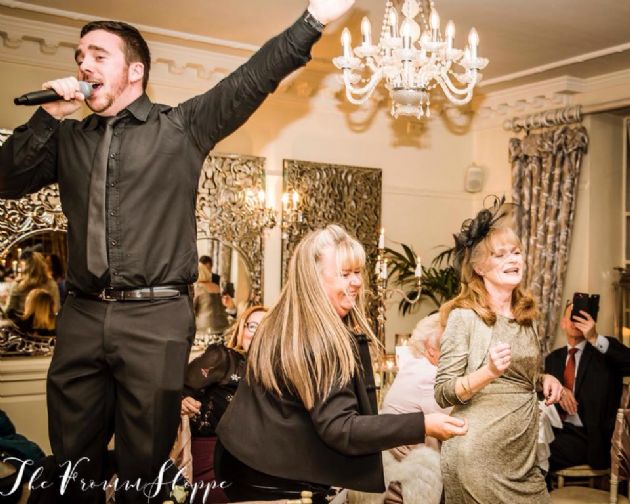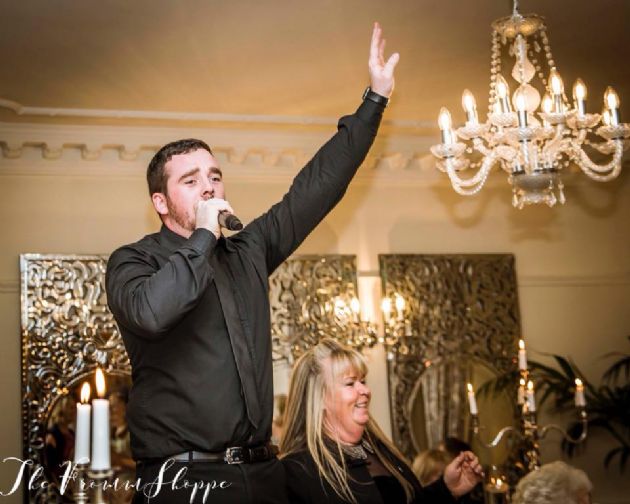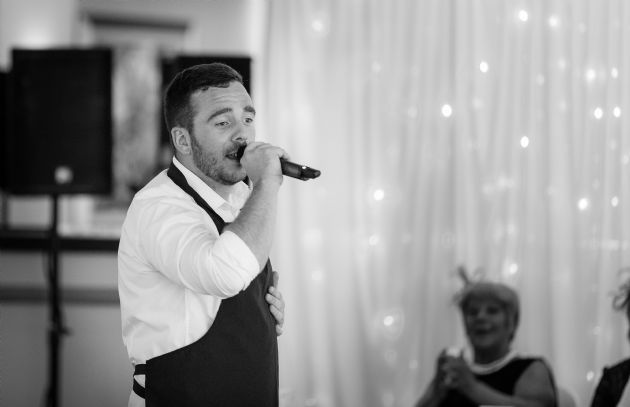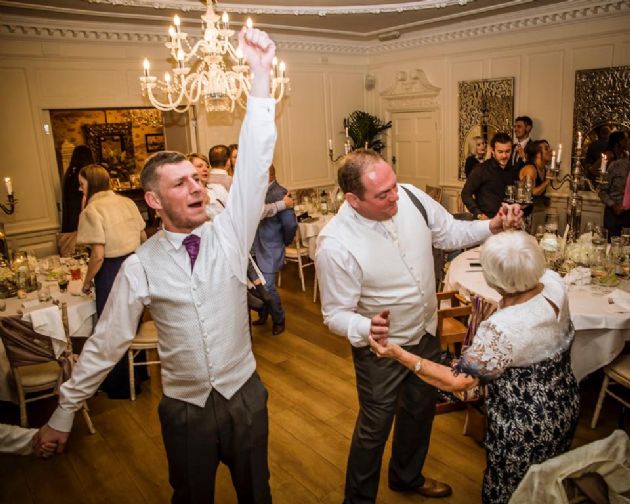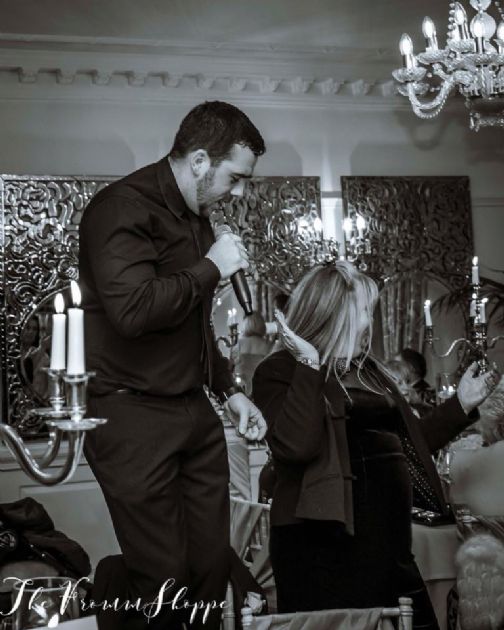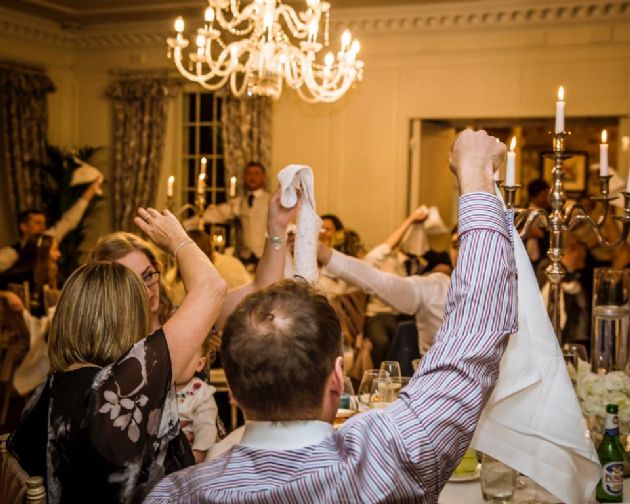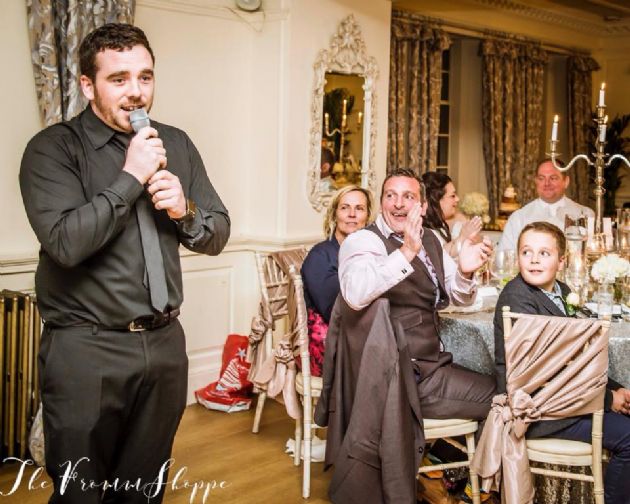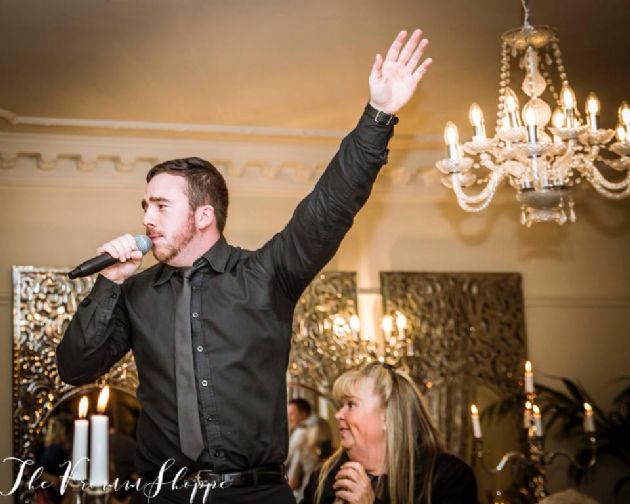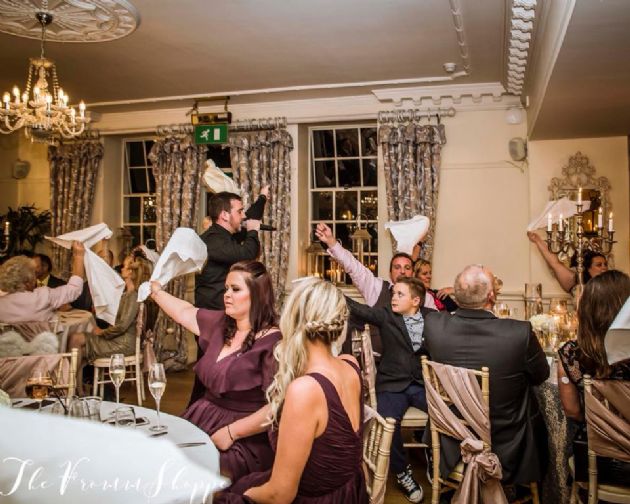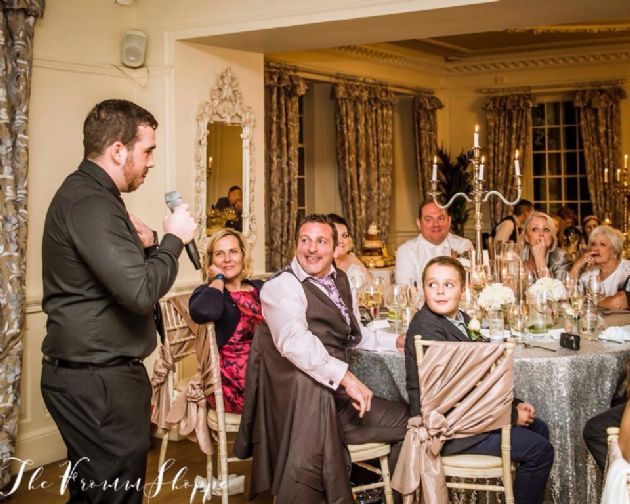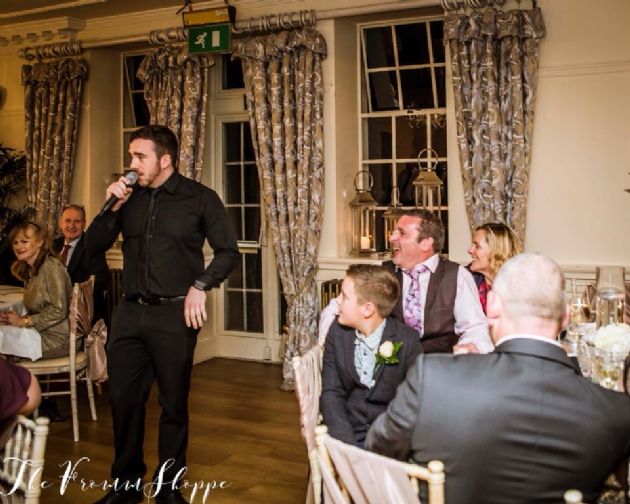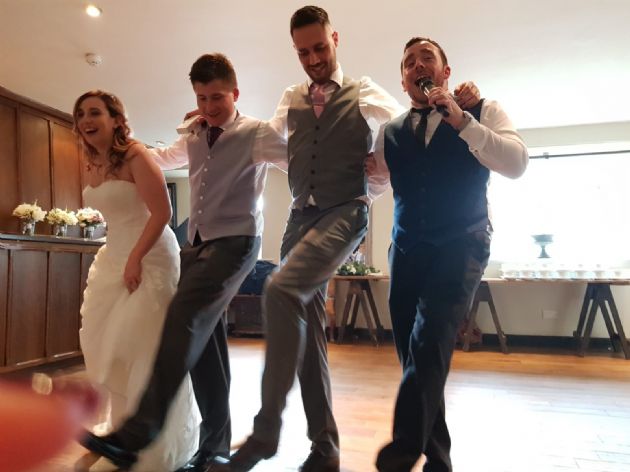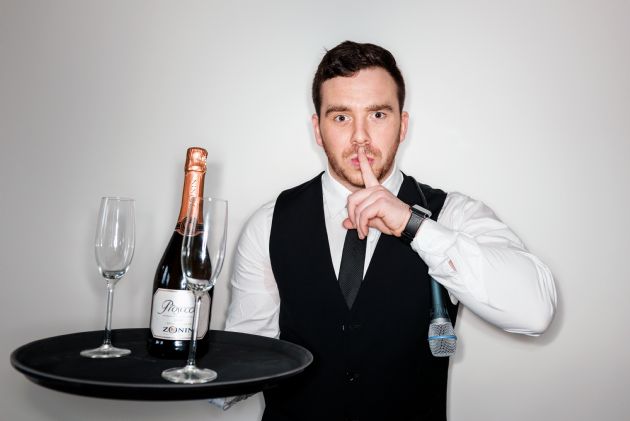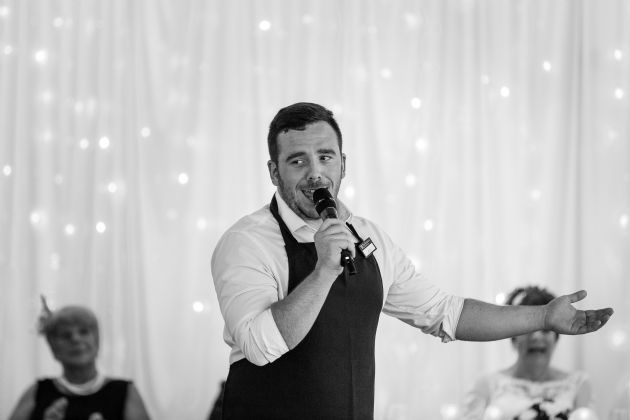 James The Singing Waiter
Fantastic Singing Waiter
Exclusive Artiste to Garston
Perfect for Weddings, Events & Parties
Highly Recommended, Popular Artiste
Music from 60's to Current Charts
Swing Set Available
Soul Set Available
DJ & Disco Package Available
Full Public Liability and PAT Testing
Available UK Nationwide
James The Singing Waiter is one of our most popular Solo Singing Waiter Shows and is the perfect make a choice for Weddings, Corporate Events, Private Parties or Functions

James is a fantastic performer with an excellent voice, warm personality and with effortless charm will captivate your guests from start to finish. James is a highly experienced and versatile vocalist who has performed who has performed at hundred of venues around the UK and Europe, including the Round-house in London, on board the Norwegian Breakaway from New York to the Caribbean and in the Tony nominated musical Rock of Ages.

James's Musical Theatre and acting background means he is able to create superb scenarios and characters to create a surprise to remember. Whether you're wanting a dynamic reveal to instantly get the attention of the room or a more subtle approach, James is the singing waiter for you.

James has extensive collection of songs to suit any wedding or occasion. From Swing to Soul, from Modern Pop to Musical theatre, James can adapt his set to suit each client and have your guests singing along in no time.

Give your loved one or guests a surprise they'll be talking about for years to come and contact Garston Entertainments today for further information and to book James The Singing Waiters
Modern
Hey Brother
Mr Bright-side
Human
Uptown Funk
Wake Me up
Little lion man
Shut up and dance with me.
Sex on fire
Dont Stop Believing
Uptown funk
Best Song ever
Valerie
Adventure of a lifetime.
Good Grief - Basttile
Dance with me tonight - Olly murs
Dear Darlin - Olly murs
Soul
My girl
Under the Boardwalk
Saturday night at the movies
kissing in the back row of the movies
Come on over to my place
Mustang sally
Save the last dance for me
You to me are everything
Your just to good to be true
My brown eyed girl
All night long
Dancing on the ceiling
my everything (Barry White)
More than a Number
Everybody needs somebody
Hold Back the Night
Dignity (deacon Blue)
Stuck in the middle
Get lucky
Burning love
Twist and shout
Oh what a night
To Love Somebody
Whos Loving you
Me & Mrs Jones
Zoom
Try A little tenderness
Soul man
Shake a Talefeather
Your love keeps lifting me higher
Love train
Sweet Caroline
Cant take my eyes off you.
You to me are everything
Heaven must be missing an angel
play that funky music
Love I lost
Sweet Soul music
My destiny
Everybody needs somebody
Whole of the moon
Twisting the night away
In the Midnight hour
Real Gone Kid
Ms Grace
Cant Get By With Out You
Sweet Soul Music
Everybody Needs Somebody
Cant get by with out you.
September
She used to be my girl.
Land of 1000 Dances
Zoom
there goes my first love
Red light spells danger.
Swing
Cry me a river
Home
Havenít met you yet
Everything
Tears in heaven (Eric Clapton)
Save the last dance
Moon dance (van Morrison)
Heartache tonight (The eagles)
Feeling good
Lost
Everything
Iím your man
It had better be tonight
Spiderman (Buble)
Georgia on my mind (ray charles)
Nobody until somebody loves you (dean martin)
L.O.V.E*
Hold on
For once in my life
All I do is dream of you
All of me*
You donít know me (ray Charles)
Call me irresponsible
More I see you
Me and mrs jones
All ways on my mind
Crazy thing called love
Hollywood
Twist and shout
Itís a beautiful day.
Song for you
Fever
Thatís life
World on a string
Under my skin
How sweet it is
Try a little tenderness (Buble)
To Love somebody (Beegees)
Whos loviní you (Jackson 5)
To be loved
Close your eyes
Come fly with me (Sinatra)
Strangers in the night (Sinatra)
Summer wind (Sinatra)
Ainít that a kick (dean)
My way
New York
Fever (Buble)
Mr bojangles (Sammy davis JR)
Lady is a tramp (Sinatra)
You make me feel so young (Sinatra)
Moon river (Sinatra)
Fly me to the moon (Sinatra)
Thatís life (Buble)
Under my skin
One for my baby (sinatra)
Mack the knife (Bobby Darin)
King of the road (dean)
Everybody loves somebody (dean)
Wonderwall (big band version)
Thatís Amore
Lady luck (Sinatra)
Beyond the sea (Bobby darin)
One for my baby. (Sinatra)
Little old wine drinker me
Musical Theatre
Bring Him Home - Les Mis
Stars - Les Mis
Who Id Be - Shrek
Heaven on their Mind - JSS
Anthem - Chess
More available on request.
Travel
UK Nationwide | Europe | Worldwide
BBC TV
Marie Curie Cancer Care
Suites Hotel
Gentings Casinos
Parkdean
Park Leisure
Outdoor Shows Ltd
Corporate Events
Weddings
Private Parties and more
Casinos
Hotels
Live Music Venues
Theatres
Reviews of James The Singing Waiter
Mr and Mrs Gibbs

What can we say! He was absolutely amazing & really got the party started. His professionalism, his humour & his singing - all unbelievable! He had everybody up dancing from the minute he started singing to the minute he stopped - which is exactly what we wanted! The only downside is that we wanted him to stay & sing for longer! We really can't recommend and thank James enough, you really did make our wedding day one to remember!

---

Nuala

I just wanted to filter back some feedback about James who was our singer/DJ on Saturday night for Mikeís 50th birthday party. James was the ultimate professional and had a very good sense of humor and was a pleasure to work with. He blended in well with the waiting staff and when he took over the stage he owned it. His voice was impeccable and he entertained all our guests and was very accommodating when asked to go over and above what he was contracted to do. I would have no hesitation in recommending him in the future.

---

Scott & Kirsty

Thank you so much for sorting james the singing waiter out for us. He certainly brought the house down with everyone , perfect song choices and got all our guests in the mood. He advised our guests that it was his last shift today after working at ribby for 6 years. The 'is he for real look' on guests faces was an absolute picture. Thank you very much james , perfect addition to a perfect weekend

---

Caroline Burgess booked James The Singing Waiter for her daughters 21st in Kent

James The Singing Waiter was absolutely brilliant, he turned up and blended in with the rest of the catering staff he was behind the bar as if he was part of the team Then when it was his turn he done it in a way that everyone was stunned. He really made our night Thank you James

---

Fiona Hudman

Just wanted to say a huge thank you to James who was an our amazing surprise singing waiter for the night I booked him in August 17 , he fitted in so well serving pre dinner drinks and waiting on tables no one knew at all he followed after my antique roadshow quiz with him knocking of a vase that was supposed to be worth £2,000 but only worth £5.00 was deathly hush only for James to start singing the girls were up on their feet straight away and never sat down till the end ! James was so professional all the way through and entertained a Wide range of ladies from 16 to 89 !!!!! thank you so much James the ladies loved you , I could not have asked for better 10/10 thank you

---

Mr & Mrs Thorley

I just wanted to leave a review on James who I booked as a surprise guest at our wedding on the 27th October 2018 he appeared as a singing waiter in the day and singer and DJ for the evening reception. The whole day and night was fantastic he sang and played everything we wanted and all of our guests loved this special touch to make our wedding unique. James has an exceptional vocal range and a cracking voice he even made it a special touch by singing our first dance. I would highly recommend James and Garston Entertainment for any function as the communications between us and them was excellent. We would just like to thank you all for a fantastic day throughout.

---

Joanne Wardley

We just wanted to send some feedback on our surprise singing waiter, James. On Saturday 10th November he arrived at Pettistree house in Suffolk, under the disguise of a drinks waiter for our evening celebrating a 50th birthday. There were no caterers on site to hide among, and only one out of the thirty people attending was in on the surprise, but somehow they pulled it off. He snuck his equipment in, and ensured no one had an empty glass until just after our main course, when he took the room entirely by surprise and whipped out his microphone. Jamesí voice was brilliant, and he had every single person on their feet by the end of the first song. His song choices were great, and we danced the next hour away. He was a real showman, and knew how to work the crowd. A huge hit with all guests, young and old. Dealing with James prior to the event was easy, and he was always polite and professional. We couldnít be more grateful for James for helping to make our evening that little bit more special.

---

Sarah Lee

I would like to thank James the singing waiter. He was a surprise for my daughter and son in law at there wedding on Friday. I spotted him early on serving food and drinks, he blended in like one of the waiters so nobody knew anything. Then after the last meal was put down he started off with a joke how he was a waiter and was finishing so had to do a forfeit. My son in law and daughters faces where a picture when he started to sing and that in itself made my day. He was AMAZING everyone got up on their feet and started to dance everywhere. At one point every single person was stood up doing amore! It was just unbelievable. I think he was one of the highlights of the day. I canít thank him enough for making there day so special. Thanks

---

Sharon Scullion hired James to perform at her Birthday Party at Thornton Hall Hotel & Spa, Wirral

I just wanted to say thank you to James for a super performance on Friday at my 40th birthday party. James began with a few swing songs as guests arrived and were sitting to eat, then about 30 minutes in, he upped the tempo a bit and got people up dancing and singing along. With a few jokes thrown in (mostly aimed at me!), he had guests laughing and really enjoying themselves. James was very professional, looked the part and made my party.

---

David Lydiate hired James to perform at his private party at the Hilton Hotel Liverpool

An awesome performer of the highest caliber. His rendition of "That's Life " "took the roof of" at my party to celebrate being 10 years in remission from Leukemia for a second time. It meant the world to me! A true perfectionist 11/10!

---

Lorraine Underwood booked James to perform at a Private Birthday Party at Cedar Court Hotel, West Yorkshire

James Performed at our Family Birthday Celebrations, at the Cedar Court Hotel, West Yorkshire. James is a great entertainer fantastic voice and can sing anything. No matter what James sings, the song suits his voice. All our guests commented on how professional he was and what a great singer. I would certainly book James for our next party. Thank You James you made our night.

---

Lorraine Walker hired James the singing waiter to perform at a private party at a private residence in South Yorkshire

Terrific act. Guests of all ages loved him. Friendly, professional and very talented! Look forward to next time.

---

Jane Bentley hired James to perform at her husband's 70th Birthday Party in Solihull

James sang at my husbands 70th party on Friday night and was a huge success! Everyone loved his music from start to finish And he got the whole party rocking! We would definitely recommend James for any function large or small!

---

Peter Speed hired James to perform at his wedding at the Shankly Hotel, Liverpool

Just a big thank you in regards to James' contribution towards our wedding and great day. His performance was brilliant from first to last song. I will be putting his name forward if anyone is looking for an entertainer in the future.

---

Amanda Casey booked James for a Annual Ladies Lunch

A HUGE thank you to James for entertaining our 250 guests at our annual Ladies Lunch in Glasgow Ė he was absolutely fantastic and went down a storm! A true professional and pleasure to work with!

---
Make Enquiry for James The Singing Waiter Now!