Rose Vintage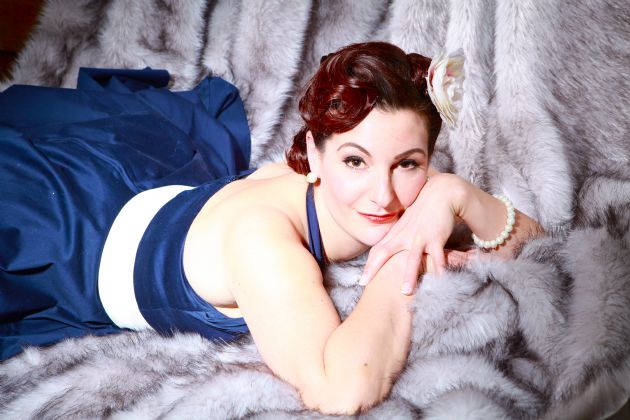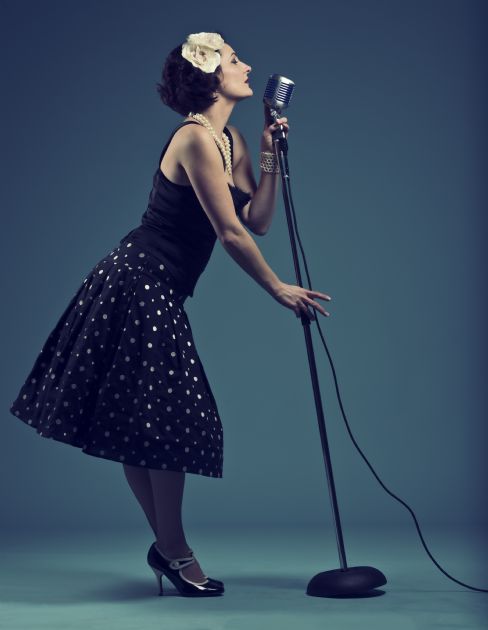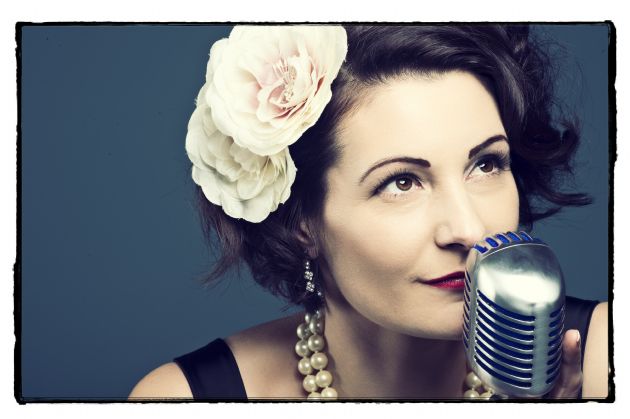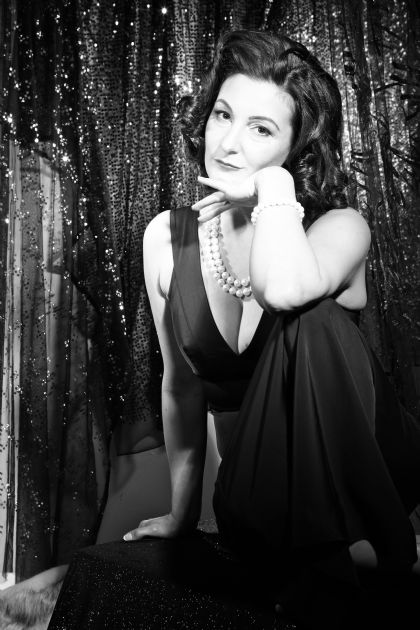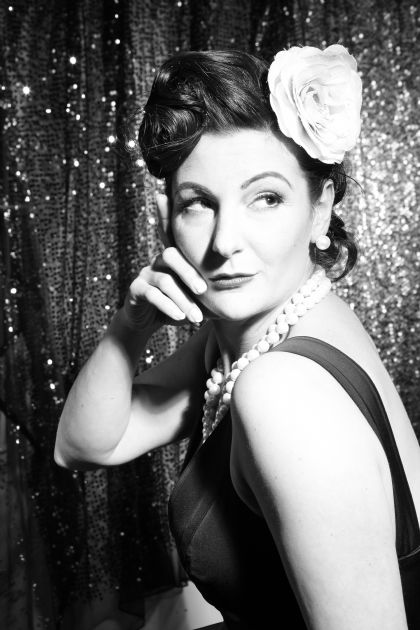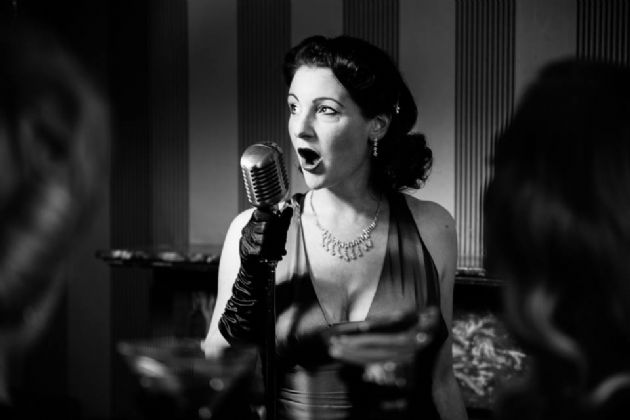 Rose Vintage
Superb Female Jazz Vocalist
Excellent Themed Entertainment
Perfect for Weddings, Corporate Events and More
Highly Recommended
Fully PAT tested & Public Liability Insurance
Available UK Nationwide
Rose is a Glamorous Vintage Singer With Stunning Vocals, Effortless Style and an Incredible Repertoire.Ideal Entertainment for Weddings, Corporate Events, Theme Nights, Live Music Venues and Many More!

Rose covers the classics of Ella Fitzgerald, Billie Holiday, Doris Day, Marilyn Monroe and Frank Sinatra but also has a love of the new retro style artists Postmodern Jukebox, Caro Emerald and Imelda May. So if you are looking for laid back dreamy jazz, Hollywood glitz or upbeat numbers to fill the dance floor, Rose can set the mood for an event to remember.
Rose is available for bookings across the UK but performs mainly throughout the Midlands. Using a high quality sound system, authentic vintage style microphone Rose uses the best backing tracks to create a self contained show which can be adapted for weddings, corporate events, vintage fairs & festivals. She carries full public liability insurance & all items are PAT tested.

With a wide repertoire of songs and an even more extensive wardrobe, Rose is happy to tailor both her style & her set to your requirements.

Rose offers performances of 1-2 hours split into sets as required and plays era related backing music between performances.

Rose offers sets of jazz, strictly vintage, retro with a modern twist or a great combination of all.

Make sure not to miss out and contact us today for further information.

A Night Like This – Caro Emerlad
All About That Bass – Postmodern Jukebox
At Last – Etta James
Autumn Leaves – Eva Cassidy
Back To Black – Amy Winehouse
Big Bad Handsome Man – Imelda May
Big Spender – Shirley Bassey
Black Coffee – Peggy Lee
Blue Skies – Maxine Sullivan
Cheek To Cheek – Ella Fitzgerald
Completely – Caro Emerald
Cry Me A River – Dinah Washington
Diamonds Are A Girl's Best Friend – Marilyn Monroe
Dr Wanna Do – Caro Emerald
Dream A Little Dream Of Me – Ella Fitzgerald
Every time We Say Goodbye – Ella Fitzgerald
Gangsta's Paradise – Postmodern Jukebox
He's A Tramp – Peggy Lee
I Belong To You – Caro Emerald
I Get A Kick Out Of You – Frank Sinatra
I Know That He's Mine – Caro Emerald
I Put A Spell On You – Nina Simone
I Wanna Be Loved By You – Marilyn Monroe
I Who Have Nothing – Shirley Bassey
It's Alright With Me – Lena Horne
Johnny Got A Boom Boom – Imelda May
L.O.V.E – Nat King Cole
Liquid Lunch – Caro Emerald
Mad About The Boy – Dinah Washington
My Baby Just Cares For Me – Nina Simone
My Funny Valentine – Ella Fitzgerald
My Heart Belongs To Daddy – Marilyn Monroe
Night And Day – Ella Fitzgerald
No Diggity (Jazz style) – Postmodern Jukebox
Over The Rainbow – Eva Cassidy
Pack Up – Eliza Doolittle
Perhaps, Perhaps, Perhaps – Doris Day
Puttin' On The Ritz – Fred Astaire
Secret Love – Doris Day
Shake It Off – Postmodern Jukebox
Summertime – Ella Fitzgerald
Take Me To Church – Postmodern Jukebox
Taking A Chance On Love – Renee Olstead
That Man – Caro Emerald
That Ole Devil Called Love – Billie Holiday
The Way You Look Tonight – Tony Bennet
Upside Down – Paloma Faith
What A Difference A Day Makes – Dinah Washington
Where Do I Begin? – Shirley Bassey
Why Don't You Do Right – Jessica Rabbit
You Don't Love Me – Caro Emerald
You Know I'm No Good – Amy Winehouse
Travel
UK Nationwide | Europe | Worldwide
Weddings
Corporate Events
Hotels
Charity Events
Private Parties
Live Music Venues
And Many More!
Make Enquiry for Rose Vintage Now!