Gypsy Jazz Trio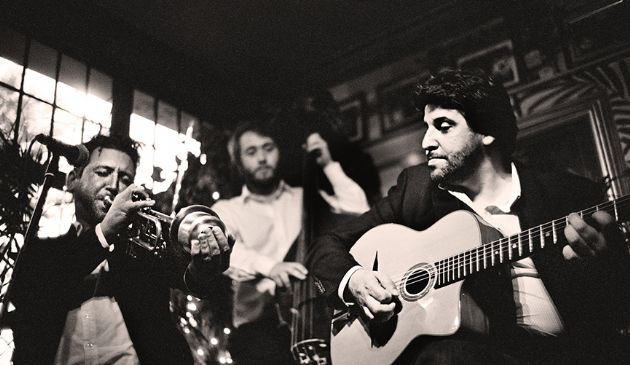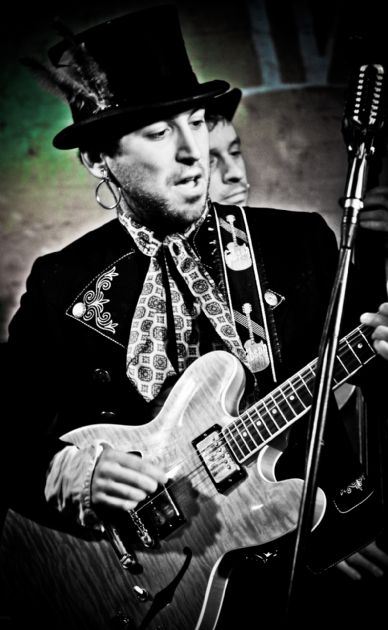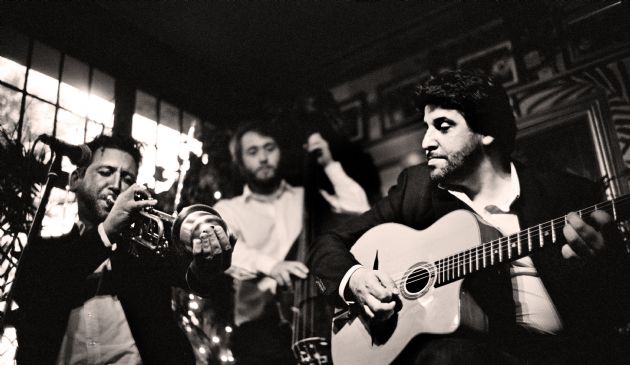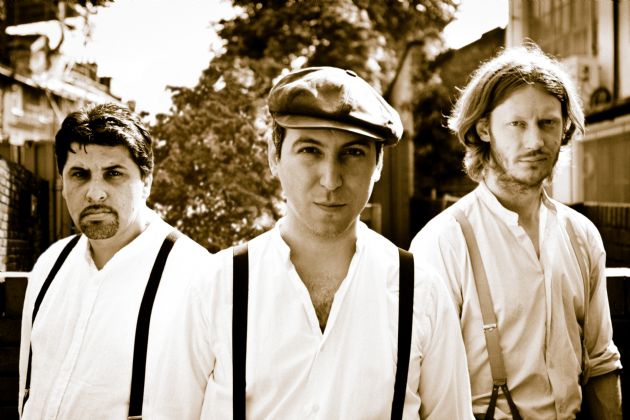 Gypsy Jazz Trio
Excellent Gypsy Swing & Jazz Trio
Perfect for Events, Functions, Weddings, Festivals & Parties
Recommended & Popular Group
Available as 6 piece Band
Full Public Liability & PAT Testing
Available UK Nationwide
Gypsy Jazz Trio are probably the UK's best-loved gypsy swing ensemble. They enjoy residencies at
many of London's top live music venues, and have performed for some of the world's most
glamorous private parties and events. Celebrities, reviewers, industry press and private clients alike
have lined up to shower them with praise: they have numbered among their fans names such as
Sting, KT Tunstall, the late great Jack Massarik and BBC's "In Tune". They play music it's impossible
not to love with awe-inspiring virtuosity, infectious energy and joy.

The Trio's set brings together the core repertoire of gypsy guitar legend Django Rhinehardt
with the band's own foot-tapping arrangements of trad swing greats such as Nat King Cole, and
bandleader Simon Harris's highly acclaimed original material. The trio very frequently team up with
virtuoso guests from among the elite of London's instrumentalists and singers, expanding their
lineup to present a powerful swing dance band of 6-piece upwards.

Since forming in 2005, the Gypsy Jazz Trio have become regulars at the best-known venues and festivals
across the UK, popping up at Ronnie Scott's, King's Place and Barbican Hall; Glastonbury, Secret
Garden Party, Shambala, Boomtown & The Mostly Jazz Festival. They enjoy residencies at famous
jazz and private clubs including The 606 Club, Le Quecumbar, Vortex, Mayfair Arts Club, Annabel's,
Green Note and Brasserie Zedel.

The band are regular guest performers on various BBC Radio shows including a recent
performance/interview on Radio 3's "In Tune". Their EP, Fall In Love With Swing, reached No. 3 in
the online bandcamp charts.

For more information or to Book, contact us now!
AFTER YOU'VEGONE
AIN'TIGOODTO YOU
ALLOF ME
AMERICANO
BEI MIRBISTDUSCHOEN
BESAME MUCHO
BLUEDRAG
CARAVAN
DARK EYES(OCHICHYORNYE)
GEEBABY AIN'TIGOODTO YOU
HAPPY (PHARRELL- A LA MANOUCHE!)
HUNGARIA
ICAN'TGIVE YOU ANYTHINGBUTLOVE
IGOT A WAY WITH WOMEN
ITDON'T MEAN A THING
SETLIST
ALLEY CAT
ANNA BANANA
BADCAPITANO
CHINESECOWBOY
FALLIN LOVE WITH SWING
GOODCAPITANO
I'LLBELOVIN YOU
LIFEIN MY LIFE
MY BATTERED HEART
THETOULOUSEBLUES
THERE YOU WERE
Travel
UK Nationwide | Europe | Worldwide
The London 2012 Olympics
Pernod Ricard
Parmigiani
MGM Networks
The Wild Rabbit
Christie's
The Admirable Crichton
Fait
Accompli
Lillingston Associates
Annabel's
The Mayfair Arts Club
Shoreditch House
The Ritz ClubRonnie Scott's
Hideaway
Vortex
606 Club
The Forge
Green Note
Le Quecumbar
Floridita
The Barbican
Kings Place
the Royal Albert Hall
Town Hall & Symphony Hall
Birmingham
the Southbank Centre
Wilton's Music Hall
Glastonbury
Secret Garden Party
Shambala
London Jazz Festival
Blaze Festival
City of London Festival
Vintage Festival
The Mayor's Thames Festival
Nottingham Riverside Festival
Reviews of Gypsy Jazz Trio
Make Enquiry for Gypsy Jazz Trio Now!