The Bluebirds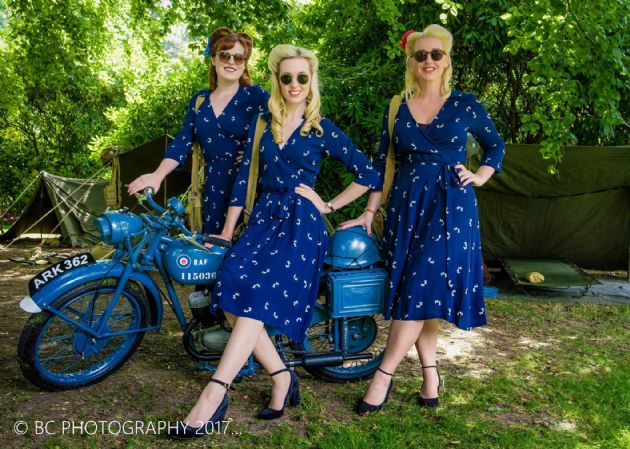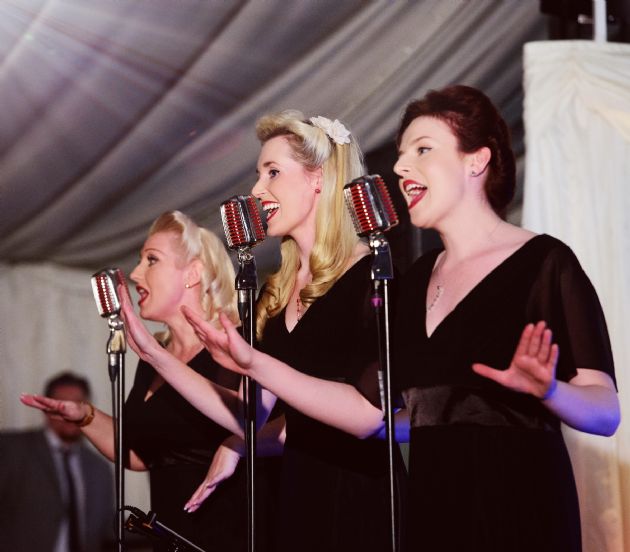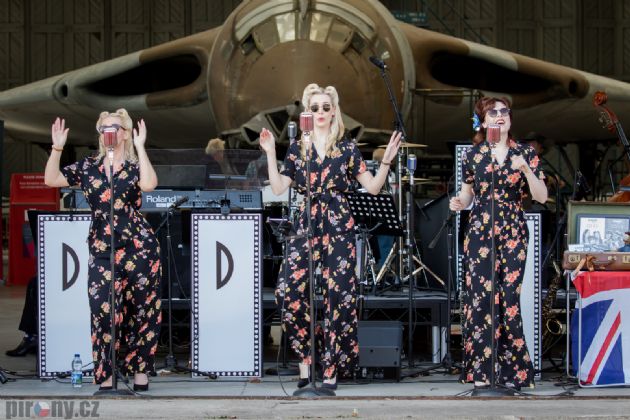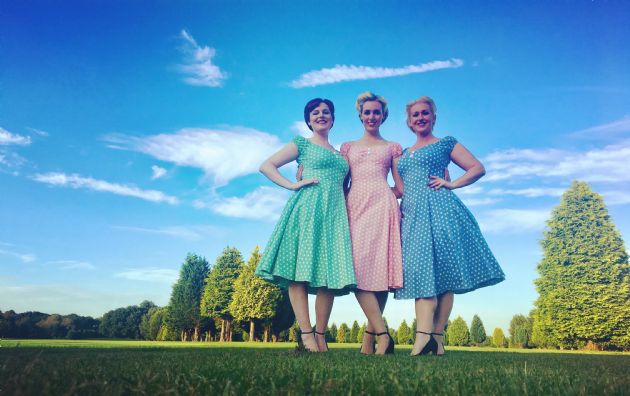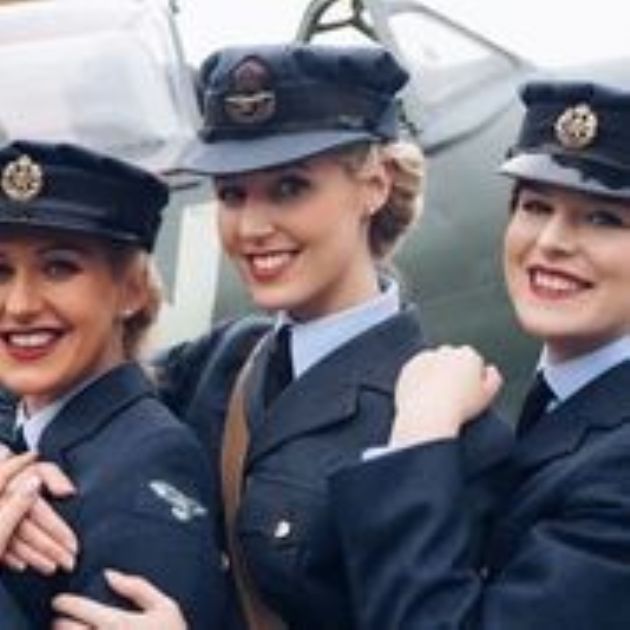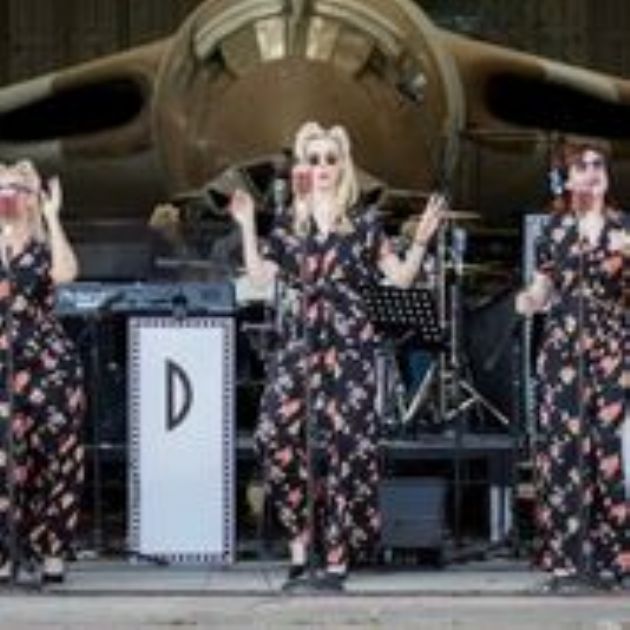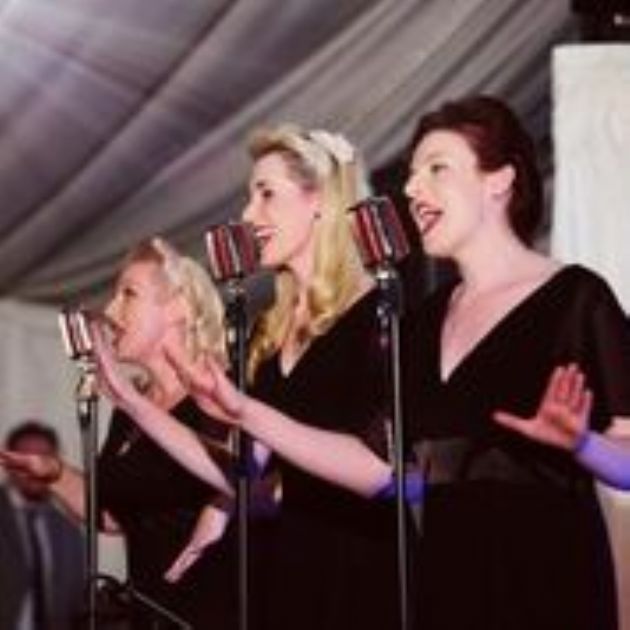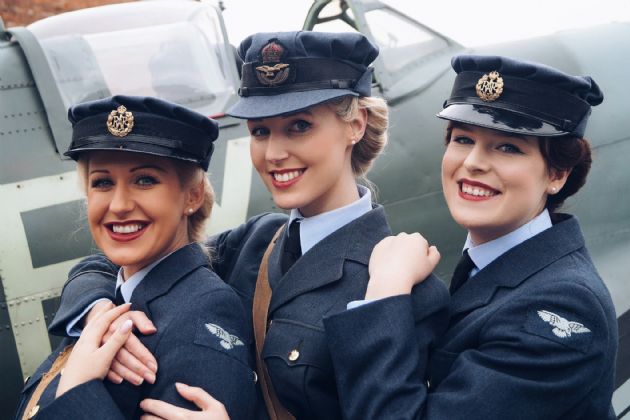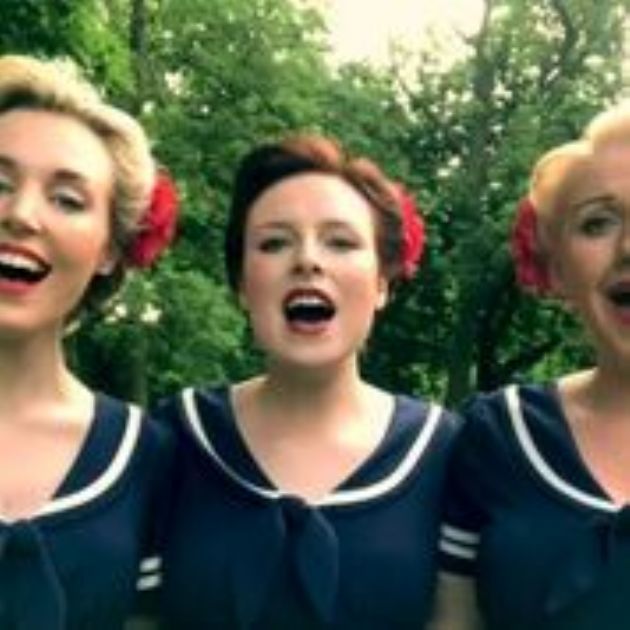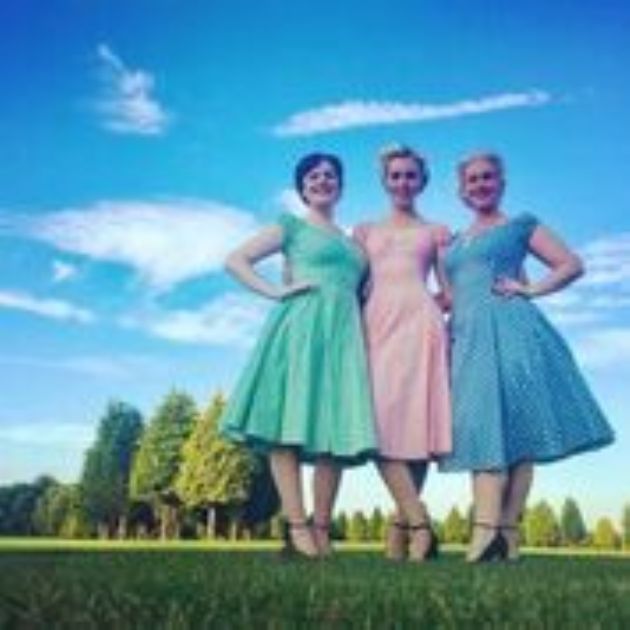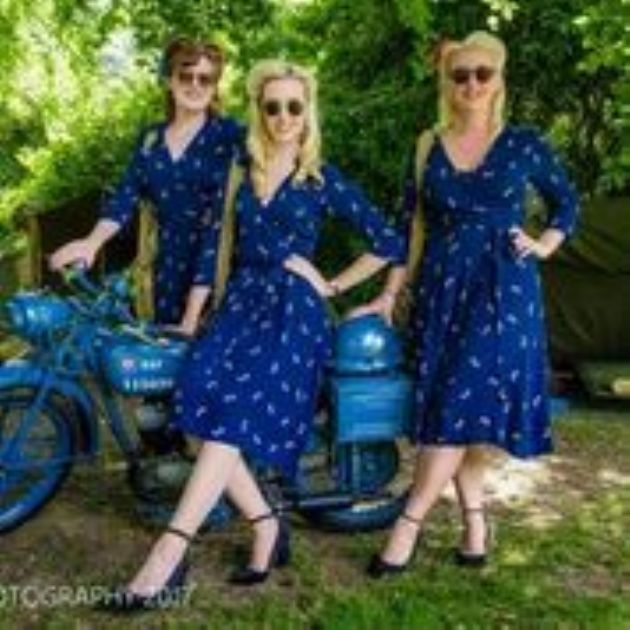 The Bluebirds
Fantastic Female Vintage Trio
Excellent Themed Entertainment
Perfect for Theme Nights, Weddings,Parties & Events
1920s to Current Chart Hits Sets Available
Highly Recommended
Fully PAT tested & Public Liability Insurance
Available UK Nationwide
The Bluebirds are a Superb Vintage Inspired Trio Ideal for Theme Nights, Weddings, Corporate Events, Private Parties and Much More!

Every story needs a beginning, and this one began when three from the Midlands (sunny Wolverhampton to be precise!), united by a love of vintage and vocal harmony, decided to share their musical talents with the world - and the trio was born! Affectionately named 'The Midlands' Sweethearts', this fabulous retro girl group will dazzle you with bundles of charm from a bygone age!

The trio cover a huge range of music from 1920s up to present day, and can do one set vintage and one set mixed if required. It is the format we usually use unless we are doing a dedicated 1940s event or similar, and it hasnít failed them yet!

Make sure to contact us for more information and to book!
1920s - 1940s
Bei Mir Bist Du SchŲn
Beat Me Daddy Eight to the Bar
Boogie Woogie Bugle Boy
Bounce Me Brother with a Solid Four
Choo Choo ChíBoogie
Diamonds Are a Girlís Best Friend
Donít Sit Under the Apple Tree
Dream a Little Dream
Get Happy
Goody Goody
I Wanna Be Loved By You
In the Mood
It Donít Mean a Thing (If It Ainít Got That Swing)
Jeepers Creepers
Keep Young and Beautiful
Minnie the Moocher
Oh Johnny! Oh Johnny! Oh!
Perhaps
Rum & Coca Cola
Sentimental Journey
Sing Sing Sing
Shoo Shoo Baby
Tico Tico
Weíll Meet Again
When Youíre Smiling
The White Cliffs of Dover
Why Donít You Do Right?
Fifties, Rock íní Roll & Sixties
THE BLUEBIRD
Belles
Canít Take My Eyes Off You
Chapel of Love
Do You Love Me?
Hound Dog
I Only Have Eyes For You (The Flamingoes version)
Lipstick on Your Collar
Lollipop
Mama Said
Mr. Sandman
Penny Arcade
Que Sera
Reet Petite
Rock Around the Clock
Rockiní Robin
Shake, Rattle & Roll
Shoop Shoop song (Itís in His Kiss)
Spooky
Stupid Cupid
Sway
Tell Him (That Youíre Never Gonna Leave Him)
These Boots Are Made For Walkiní
Tutti Frutti
Why Do Fools Fall in Love?
Motown and Soul
Baby Love
Dancing in the Street
I Only Wanna Be With You
Hit the Road Jack
Monkey Man
Mustang Sally
My Girl
My Guy
Needle in a Haystack
Nutbush City Limits
Proud Mary (Rolliní on the River)
River Deep, Mountain High
Saturday Night at the Movies
Shake a Tail Feather
The Snake
The Tide is High
Will You Still Love Me Tomorrow
(Your Love Keeps Lifting Me) Higher and Higher
Modern & New-Old Fashioned
A Night Like This
All About That Bass
All About That Bass (Postmodern Jukebox version)
Candyman
Careless Whisper (Postmodern Jukebox version)
Inside Out
Liquid Lunch
Mambo No. 5
Tainted Love (Rockabilly version)
That Man
Uptown Funk
Valerie
Singalong/ Wartime
Bless ĎEm All
Itís a Long Way to Tipperary
Kiss Me Goodnight, Sergeant Major
Knees Up Mother Brown
Pack Up Your Troubles
Show Me the Way to Go Home
Weíre Gonna Hang Out the Washing on the Siegfried Line
Wish Me Luck As You Wave Me Goodbye
You Are My Sunshine
Other
All That Jazz
Big Spender
I Put a Spell On You (Bette Midler/ Hocus Pocus version)
I Wanína Be Like You
My Resistance is Low
Top of the World
Walk Like An Egyptian
Welcome to Burlesque
When Youíre Good to Mama
Christmas
Let it Snow! Let it Snow! Let it Snow!
The Man with the Bag
Mele Kalikimaka
Rocking Around the Christmas Tree
Rudolph the Red Nosed Reindeer
Santa Baby
Santa Claus is Coming to Town
Silent Night
Winter Wonderland
Warm This Winter
White Christmas
Travel
UK Nationwide | Europe | Worldwide
Imperial War Museum Duxford
Black Country Living Museum
Great Central Railway
RAF Cosford Air Show
RAF Cosford Food Festival
RAF Cosford Armed Forces Day
GLEE Club
Birmingham
Baston in the Blitz
Telford Steam Railway
Birmingham City University/ Birmingham Institute of Art & Design
Lord Lieutenant of Northamptonshire
Boughton House
Norhamptonshire
Telford Steam Railway
MOD Corsham
Avery Group
Harborough FM
Beacon Centre
Corporate Events
Weddings
And More!
Reviews of The Bluebirds
Lucy & Dave hired the Bluebirds to perform at their wedding reception.

Thank you so much for last night. We thought you were absolutely amazing and you really made our evening. Everyone was really blown away. Can't say enough good things about you. Just brilliant!

---

Jacqui hired the Bluebirds to perform at a 30th Birthday Party.

Thank you so much, you were absolutely fantastic. Everyone has been talking about your performance, and you certainly made the party and gave a very authentic 1940's feel to the night, I would highly recommend you to anyone hosting a 1940's themed party.

---

Maggie hired The Bluebirds to perform at the Spice Summer Ball

Thank you so much to the The Bluebirdsfor entertaining Spice at our annual Summer Ball. The professionalism and talent of The Bluebirds is excellent. Spice are already looking forward to the next opportunity to be entertained by the girls.

---
Make Enquiry for The Bluebirds Now!