Julian Smith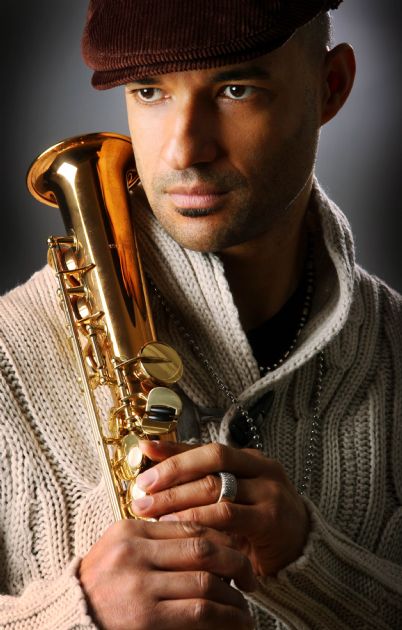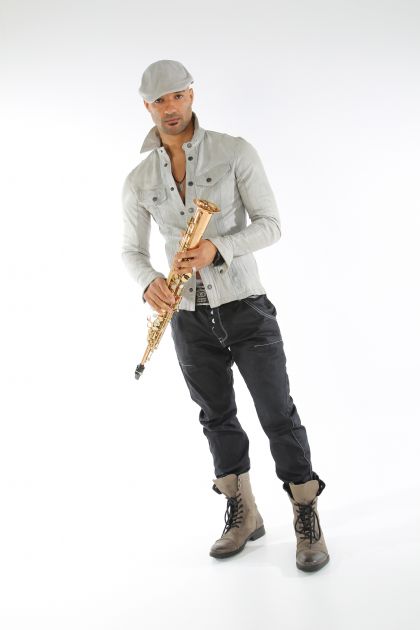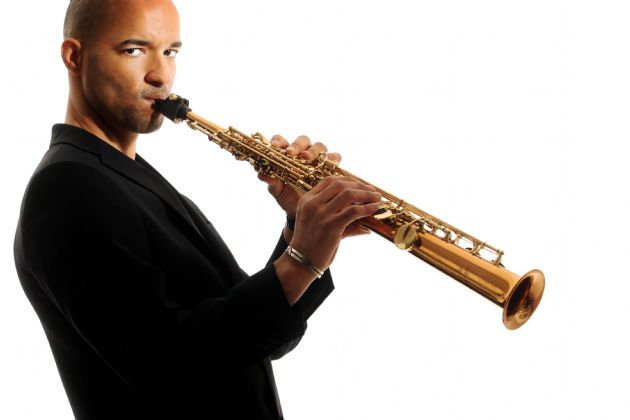 Julian Smith
Incredible Saxophone Player from BGT
ITV's Britain's Got Talent Finalist
Available for Personal Appearances, Live Shows, Meet and Greets
Highly Recommended
Available UK & Nationwide
Garston Entertainment are honoured to represent the monumentally talented 'Pop Instrumentalist' Julian Smith. He is renowned as one of Britain's most popular and successful Soprano Saxophonists. As an entertainer, Julian's invigorating style of performance shows his spirit, tempo and brilliant expressiveness in all genres of his musical renditions, whether it be Classical, Pop, Soul or Smooth Jazz. It's not hard to understand why Julian Smith is so liked and highly regarded amongst his peers.

Julian has had over 20 years in the music industry, with a varied history of touring, including performing with some of the top conductors and most prestigious orchestras in the World. He has played on thousands of successful recordings, including his brilliant solo album 'Chillout 2 the Sax' and the multi-platinum selling 'Chillout Classics' album series on which he featured playing the commissioned track 'Silver', plus many more under his other stage name 'Joolz Gianni'.

After his extensive involvement in the 'Classic Chillout' series, Julian took this experience and musical perfection to the 2009, 3rd series of Britain's Got Talent. The distinguished panellists and audience where totally blown away with his enchanting music-making delivery and style which notably brought Amanda Holden to tears . After over 700,000 audience votes and millions of 'Youtube' hits, Julian came a proud 3rd place. The superbly innocent talents of 'Susan Boyle' won her the title, and the incredibly skilful dance troupe 'Diversity' took runners-up place. For all three finalists it was a life changing experience.

For Julian it showcased his powerful Saxophone playing talents and gained him a new following of hundreds of thousands of admiring fans. One of the highlights of the show was meeting his idol Kenny G who was his early influence in playing the Saxophone.

Julian's career path has seen him perform and record with esteemed singers and musicians in the industry, such as Tony Hadley (Spandau Ballet), Gwen Dickey (Rose Royce) Hamish Stuart (Average White Band) Acker Bilk,Dina Carol and appear on national television with Chris Rea,Dina Carol,M People and Kenny G.

In 2010 Julian toured with The Stylistics and performed in Diversity's Michael Jackson tribute performance digitized UK tour at the O2, and has been asked again in 2014 by both Artrists to tour with them again.

Julian is one of Garston's most popular performers and is regularly booked to play at UK's most prestigious venues.In 2010 he recorded alongside other acclaimed artistes such as Julian Lloyd Webber,Bond,Rhydian,Camiila Kerslake and Paul Potts,to name a few for the charity single 'The Prayer' which raised a substantial amount of money for the Haiti Charity appeal.

Julian has recently being booked to perform on the maiden Voyage of P and O's brand new flag ship 'Brittania' after performing for only a few months for the company as they soon realised how he was wowing their audiences onboard.

Garston are always thrilled to present Julian's natural musical style, which is heart stoppingly stunning in his Pop,Crossover Classical,Soul and Smooth Jazz Genres, which enchants the audience on every occasion.
Corporate Events
Cruise Ships
Weddings
Private Functions
Theatres
Festivals
And More!
Make Enquiry for Julian Smith Now!