The Brothers Beat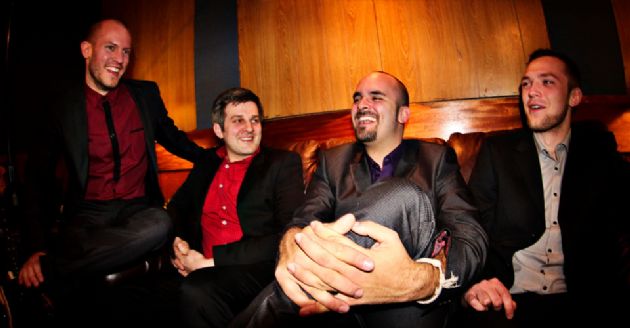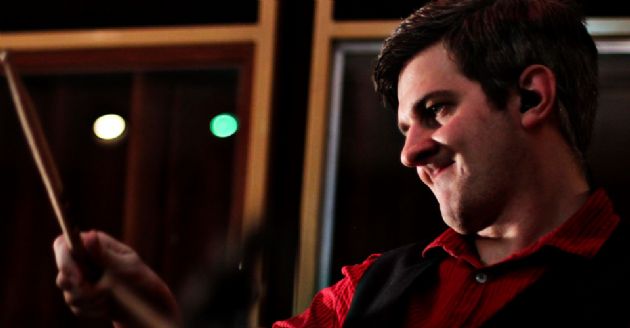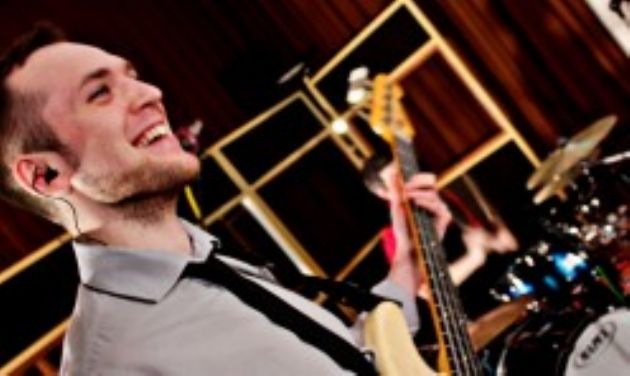 The Brothers Beat
Excellent Four Piece Party Band
Highly Recommended
Viewed & Approved
UK Nationwide
The Brothers Beat are an excellent Four Piece Band comprising, Drums, Guitar, Keys and Vocal and cover a wide repertoire of hits old and new in excellent fashion!

Featuring four highly skilled musicians, they provide their own top class take on contemporary classics from yesteryear to current day.

With widescale experience of performing at Weddings, Corporate Events, and Functions they are no strangers to filling the dancefloor and can even round off your evening with a Top Class DJ service.
20th century boy – T rex
500 miles – Proclaimers
7 nation army – White Stripes
Aint no sunshine – Bill Weathers
All along the watchtower – Jimmi Hendrix
All day and all of the night – Kinks
Alright now – Free
Amazed- Lonestar
American idiot – Greenday
Are you gonna be my girl – Jet
Are you gonna go my way – Lenny Cravetz
Bad moon rising – CCR
Bad romance – Lady Gaga
Bartender and the thief – Stereophonics
Better – Tom Baxter
Better together – Jack Johnson
Billie jean – Michael Jackson
Born to be wild – Steppen Wolf
Broken Stones – Paul Weller
Brown eyed girl – Van Morrison
Brown sugar – Rolling Stones
Build me up buttercup – The Foundations
Can't buy me love – The Beatles
Chasing cars – Artic Monkeys
Chelsea dagger – The Frarellis
Come together – The Beatles
Country girl – Primal Scream
Crazy – Gnarls Barkley
Crazy little thing called love – Queen
Dakota – Sterophonics
Dark end of the street – Commitments
Do you love me – The Contous
Dont believe a word – Thin Lizzy
Dont look back in anger – Oasis
Dont stop believeing – Journey
Dont stop me now – Queen
Dream Catch Me – Newton Faulkner
Dreaming of you – The Coral
Easy like Sunday morning – The Commodores
Every Breath You Take
Everybody needs somebody – Blues Brothers
Feel Like Making Love – Bad Company
Fields Of Gold
Foxy lady – Jimmi Hendrix
Freebird – Lynyrd Skybyrd
Get back – The Beatles
Get it on – T rex
Get ready – 4 Tops
Gimmie some lovin - The Blues Brothers
Great balls of fire – Jerry Lee Lewis
Hallelujah – Buckly
Hammer to fall – Queen
Handbags And Gladrags – Stereophonics
Hard days night – The Beatles
Hard to handle – Otis
Have I Told You Lately – Van Morrison
Heard it through the Grapevine – Marvin Gaye
Heaven – Bryan Adams
Helter skelter – The Beatles
Here I go again – Whitesnake
Hey jude – The Beatles
Higher and higher – Jackie Wilson
Higher ground – Stevie Wonder
Highway to hell – Acdc
Hold on I'm coming – Sam and Dave
Honky tonk woman – Rolling Stones
Hound dog – Elvis Presley
Hush – Deep purple / Kula Shaker
I Can't Help Falling In Love With You – Elvis
I feel good – James Brown
I just wanna make love to you – Muddy Waters
I love rock and roll – Joan Jett
I predict a riot – Kaiser Chiedfs
I wanna make it wit chu – Quotsa
I wish – Stevie Wonder
I'm a believer – Neil Diamond
I'm yours – Jason Maraz
Jailhouse rock – Elvis Presley
Johnny be good – Chuck Berry
Jumping jack flash – Rolling Stones
Just the way you are – Bruno Mars
Knock on wood Amii Stewart
Land of 1000 dances – Wilson Pickett
Last night – The Strokes
Learning to fly – Foo Fighters
Let the good times roll – Old Blues Trad
Long tall sally – Little Richard
Long train running – Doobie Brothers
Look What You've Done – Jet
Lucille - Little Richard
Make you feel my love – Adele
Mama told me not to come – Tom Jones and The Stereophonics
Mercy – Duffy
Midnight hour – The Commitments
Move On – Jet
Mr Brightside - The Killers
Mustang sally – The Commitments
My generation – The Who
My girl – The Temptations
No one knows – Qotsa
Old Love – Eric Clapton
Paint it black – Rolling Stones
Place your hands – Reef
Play that funky music – Wild Cheery
Pretty woman – Roy Orbison
Proud Mary – Ike And Tina
Purple haze – Jimi Hendrix
Reach out – The Four Tops
Riverboat song – Ocs
Rock and roll – led Zepplin
Rocking all over the world – Status Quo
Roll with it – Oasis
Rolling in the deep – Adele
Romeo And Juliet – Dire Straits
Run – Snow Patrol
Run to you – Bryan Adams
Running On Faith – Eric Clapto
Saw her standing there – The Beatles
Sex machine – James Brown
Sex on fire – Kings of Leon
Shake a Tailfeather – The Blues Brothers
Signed sealed delivered - Stevie Wonder
Sir duke – Stevie Wonder
Smooth – Santana
Somebody told me – Killers
Something about the way you look tonight – Elton John
Soul man – The Blues Brothers
Stand by me – Ben E King
Stay with me – The Small Faces
Still haven't found what I'm looking for – U2
Stuck in the middle – Steelers wheel
Sultans of swing – Dire Straits
Summer 69 – Brian Adams
Sunshine of your love – Cream
Superstition – Stevie Wonder
Suspicious minds – Elvis Presley
Sweet home Alabama – Lynyard Skinard
Sweet soul music – Arther Connely
Take me out – Franz Ferdinand
Take me to the river – The Commitments
Teenage kicks – The Undertones
Times like these – The Foo Fighters
To love somone
Treat her right – Commitments
Trouble – Ray Lamontagne
Try a little tenderness - The Commitments
Twist and shout – The Beatles
Unchained Melody – Rightous Bros
Use me – Bill Withers
Use somebody – Kings Of Leon
Valerie – Amie Winehouse
Vertigo – U2
We are the champions – Queen
We Have All The Time In The World – Louis Armstrong
Wicked game – Chris Isaac
Will You Still Love Me Tomorrow – Amy Wino
Wishing well – Free
With a little help from my friends – Joe Cocker
With or without you – U2
Wonderful tonight – Eric Clapton
Word up – Gun
You Do Something To Me – Weller
You really got me – The Kinks
You've got the love – Florence and the Machine
Travel
UK Nationwide and Overseas
Corporate Events
Weddings
Live Music Venues
Private Functions
and more
Reviews of The Brothers Beat
Make Enquiry for The Brothers Beat Now!