Seana - Harpist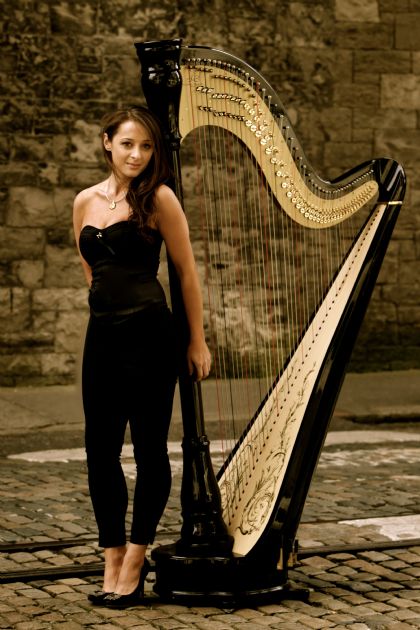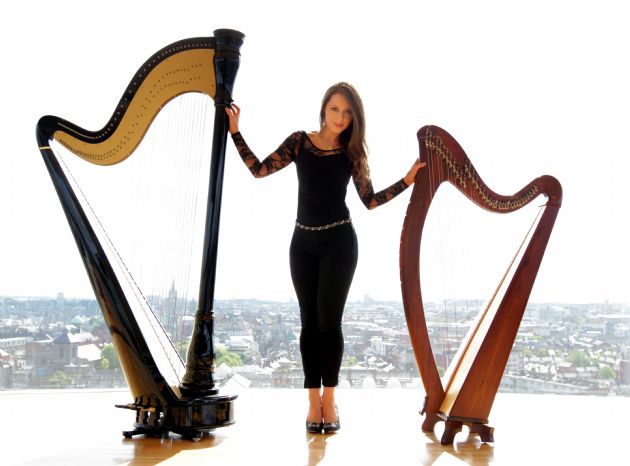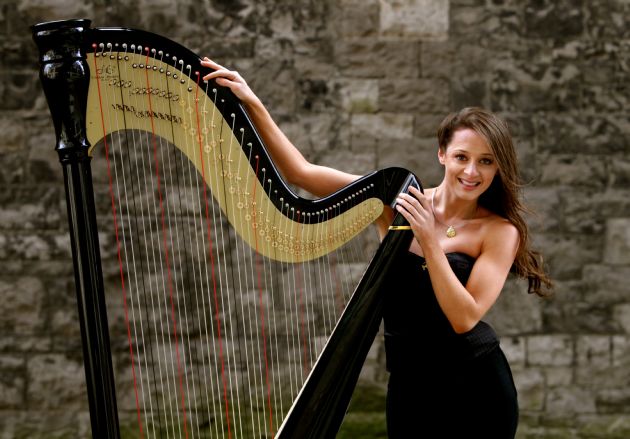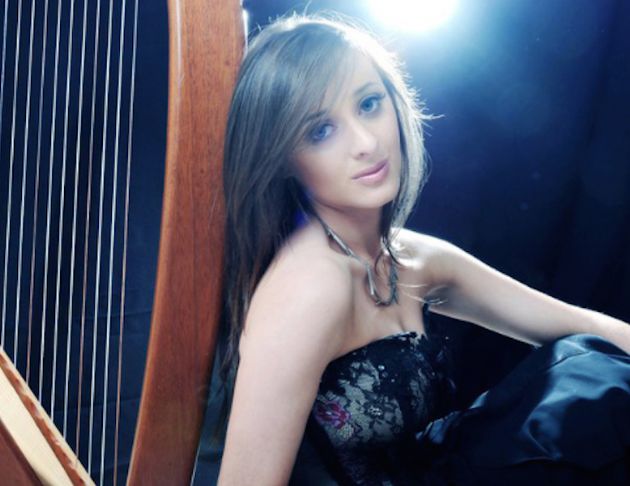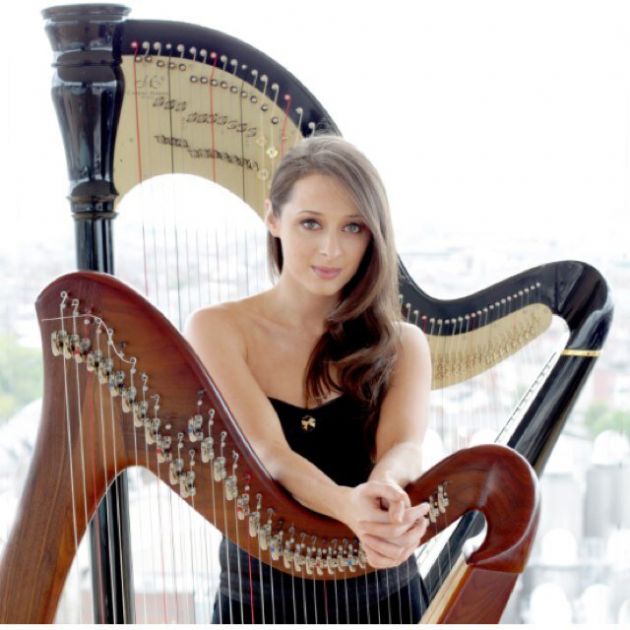 Seana - Harpist
Award Winning International Harpist
Highly Recommended
Viewed & Approved
UK Nationwide
Seana brings beautiful melodic tones and subtle elegance to your special day.

A Royal Academy of Music Graduate from Ireland, she is also the holder of 5 All Ireland and International Harp competition titles.

She plays Classical, Traditional Irish, South American, Jazz, Celtic and World music as well as composing original material. Having toured with a wide variety of singers and musicians, Seana is well positioned to work in any environment.

She is sure to add beautiful music and ambience to any event.


Cavatina from 'The Deer Hunter'
My Heart will go on from 'Titanic'
Moon River
Over the Rainbow from 'The Wizard of Oz'
Pure Imagination from 'Charlie and the Chocolate Factory'
J. S. Bach tr. Grandjany Air on the G string
J. S. Bach Prelude in C
Lully Water Music
Mozart Meditation from 'Thais'
Bridal March (Wagner)
Scarlatti The Swan
Handel: The Arrival of the Queen of Sheba
Strauss: The Blue Danube Waltz
Satie: Gymnopedie
Greensleeves
All Celtic harp music: Turlough O' Carolan
Carolan's Concerto
Carolan's Draght
Bridget Cruise
Síbeag Sí Mór
Lark In The Morning
Carrickfergus
Molly Malone
She Moved Through the Fair
Danny Boy" / "Londonderry Air
The Harp That Once Thru Tara's Halls
The Parting Glass
Down By the Salley Gardens" / "Maids of Mourne Shore
The Women of Ireland
The Foggy Dew
When Irish Eyes Are Smiling
The Gentle Maiden
My Wild Irish Rose
Mo Ghile Mear
Give Me Your Hand: Tabhair Dom do Lámh
Hasselmans – La Source
Variations on a theme by Mozart
Four Seasons; Vivaldi
Jesu Joy of Man's Desiring
Meditation (Thais)
Sheep May Safely Graze (Bach)
Over the Rainbow
And I Love You So
When you say nothing at all
A Whole New World
The Long and Winding Road
Brown Eyed Girl
Love Changes Everything
Lady is a Tramp
Misty
Hallelujiah
Mountain's of Mourne
Endless Love
Phantom of the Opera
Greatest Day
When I fall in love
Wonderful tonight
Pie Jesu
A Nightingale Sang in Berkeley Square
Chasing Cars
Leaving on a Jet Plane
Let it Be
With or Without You
Hey, Jude
Ain't Misbehaving
Fields of Gold
Fly Me to the Moon
Your Song (Elton John)
Moon River
Summertime
Songbird
I Get a Kick Out Of You
She
The Music of the Night
My Heart will Go On
Angels
You're Beautiful
It had to be you
It's Now or Never
Lady in Red
Travel
UK Nationwide and Overseas
McCaw theatre Seattle
Fox theatre Chicago / Atlanta / Boston
USA Ireland: Ritz Carlton Hotel
Shelbourne Hotel Dublin
Guinness Storehouse Dublin
Dublin Castle Ireland
Melbourne Sports Arena
Perth Arena
Weddings
Corporate Events
Recitals and Concerts
Reviews of Seana - Harpist
Make Enquiry for Seana - Harpist Now!