Trovatore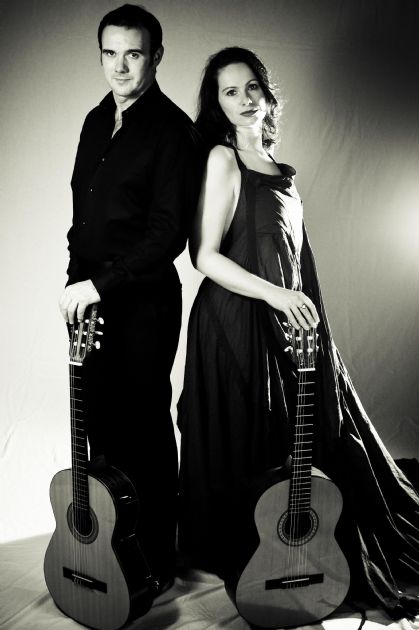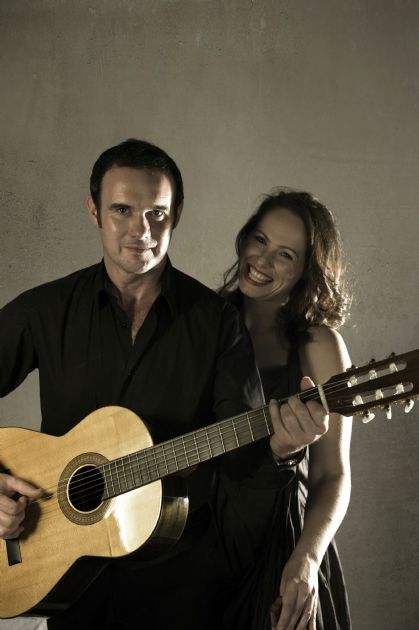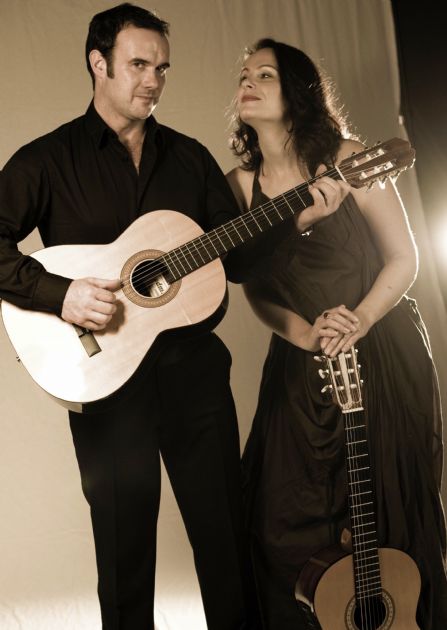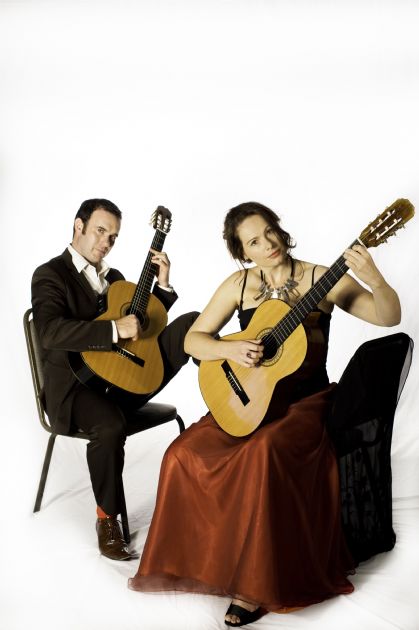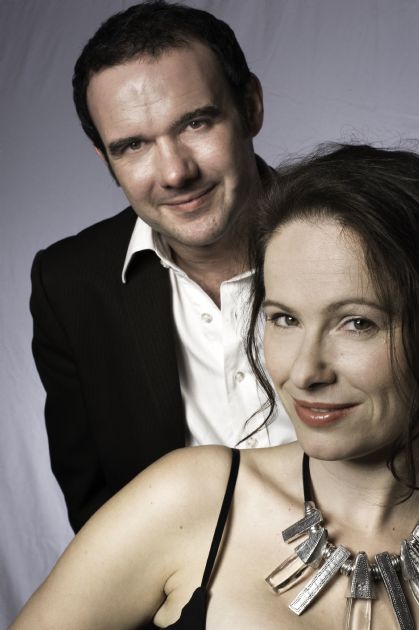 Trovatore
Versatile classical singers & live guitars
Perfect for Weddings, Events & Parties
Highly Recommended
Full Public Liability & PAT Testing
Available UK Nationwide
Trovatore Are an Extremly Talented Duo Who Combine Their Classic Vocals With Live Guitars. They are ideal for Weddings, Corporate Events and Private Parties.

As a couple they share a passion for travelling and singing, discovering music that they can present to audiences worldwide. They perform songs from centuries past up to the present day, exploring different genres including opera and classical, art songs, music theatre, folk, ballads and film themes. Both performers are talented composers and they arrange the songs they perform, incorporating subtle guitar accompaniments and beautiful harmonies.

Trovatore's talents take them all over the world performing both on land at international venues and at sea as headline entertainers on luxury cruise ships. In the UK they perform in concert halls, theatres, festivals and at corporate and private events.

As Trovatore their aim is to present live entertainment of the highest quality that encompasses the many genres of music for which they have a passion. Their onstage chemistry and gift for communication means develop a relaxed rapport with every audience they perform to, whatever the event or setting.

Husband and wife team met while performing at the renowned opera festival in Bregenz, Austria and continue to pursue their individual operatic careers alongside the duo. He studied at the Royal Northern College of Music and his career has taken him to opera houses and theatres in Australia, New Zealand, the United States, Canada, and Europe. She studied composition at Durham University and reached the final stages of Channel 4's Operatunity and ITV's Search for a Soprano. She has performed numerous operatic roles and has appeared in internationally in oratorios and concerts.


Barcarolle
Deh vieni alla finestra
La ci darem
Quando m'en vo
Libiamo
Some enchanted evening
People will say we're in love
I feel pretty
Somewhere
Anthem
Think of me
All I ask of you
The impossible dream
Santa Lucia
A vucchella
O mio babbino caro
Parla piu piano
Nella fantasia
Il mio cuore va
O waly Waly
O Danny boy
Moon river
Edelweiss
Torna a Surriento
O sole mio
Bring him home
Don't fence me in
When you wish upon a star
A nightingale sang in Berkeley Square
Chattanooga choo choo
Somewhere over the rainbow
You are my heart's delight
We'll meet again
O what a beautiful morning
People will say we're in love
Lili Marlene
Now is the hour
White cliffs of Dover
Vilia
Dare I believe my heart
Edelweiss
Nessun dorma
Wish me luck as you wave me goodbye
O what a beautiful morning
People will say we're in love
I could've danced all night
You are my heart's delight
I dreamt that I dwelt in marble halls
Take a pair of sparkling eyes
Think of me
All I ask of you
Somewhere
Travel
UK Nationwide | Europe | Worldwide
Cunard Cruises
P&O Cruises
Saga Cruises
Swan Hellenic Cruises
Four Seasons Hotel
London
Thomson Gold
Thomson Couples
Regency Palace
Madeira
Midland Hotel
Manchester
Mitton Hall
Lancashire
Royal Air Force
Ministry of Defence
Ludlow Assembly Rooms
The Grand
Clitheroe
Clitheroe Castle
Ribble Valley Chamber of Trade
Christopher Clarke Cancer Research Fund
The Show Team
Oxfam
McBride
Excel Publishing
Prismatape
Aughton Lawn Tennis Association
Styal Golf Club
Cheshire
Vauxhall Park
Great Yarmouth
Gilpin Lodge
Lake District
Whalley Pickwick Committee
Garstang Arts Festival
Bishop's Castle Michaelmas Festival
Clitheroe Fine Foods & Crafts Festival
Blackburn Rotary Club
Indulgence
Bramhall
Huntley's
Salmesbury
Weddings
Corporate Events
Private Parties
Reviews of Trovatore
Booked for a Private Event at Styal Golf Club, Cheshire.

Thank you ever so much for a wonderful evening on Saturday. I can't tell you how many people called the next day to say how they thoroughly enjoyed the whole event. It went down really well with everyone, even my son who was sat to your left with his girlfriend enjoyed it and he's more in to hip-hop than opera

---

An Audience member who saw Trovatore perform at The Norbury Theatre, Droitwich

Thoroughly enjoyed your performance at Norbury last night. Spellbinding performance which transported us to Italy, Spain and other places in between. A true privilege to have been there - BRAVO!

---

Customers of the Saga Sapphire Cruise, saw Trovatore perform on their holiday, Canada.

We were on SAGA Sapphire when you gave your amazing performances.. Thanks for the beautiful performance, you are a really talented couple and you made our holiday very special.

---

Wing Commander & Mrs Cook booked Trovatore for their Wedding in Saudi Arabia.

Trovatori's contribution to our wedding day took the meaning of perfection to a new level. Their selection of songs, including their own arrangements of a couple of our favourites, surpassed our aspirations and Trovatori captivated our guests with a performance of stunning excellence. They helped make the day the truly memorable occasion that we wanted it to be for us and for our guests alike.

---

Mike & Eleanor Axon from The Wirrall saw Trovatore perform at the Ces Estaques Hotel in Ibiza.

What a great night we had watching you both perform at the (Ces Estaques Hotel, Ibiza) last week, both my wife and myself thought it was one of the best live performances we have seen, indeed better than a lot of live performances we have seen over the years from some famous stars. Neither of us know a lot about opera or classical music, but we both agreed after your performance in Ibiza that we must listen to more of this type of music.

---

Col John Lewis, Bicester Garrison Commander booked Trovatore to play at his Regimental Dinner.

Trovatorei have performed at my Officers' Mess on several occasions and have delivered a wide range of material to suit each individual from Regimental Dinners to informal Italian and French nights. They are hugely talented and enjoyable and I look forward to their next performance.

---
Make Enquiry for Trovatore Now!