The Fantastic Numbers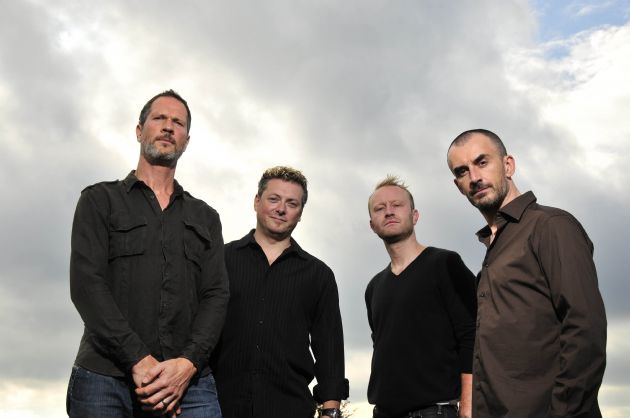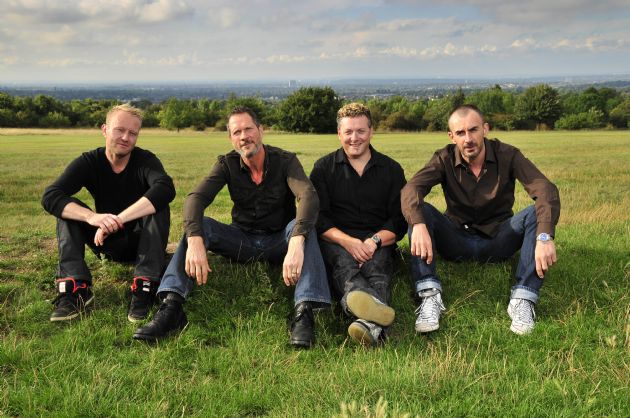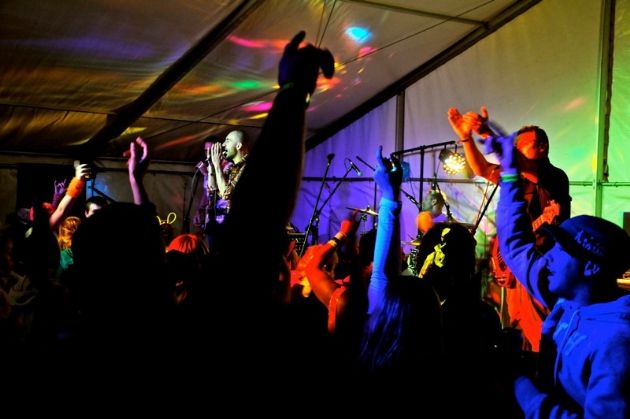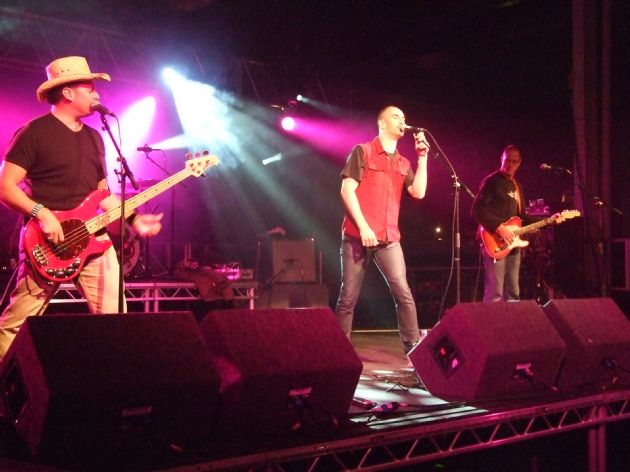 The Fantastic Numbers
Brilliant 4 piece live band
Highly Recommended
Viewed & Approved
UK Nationwide
Arguably London's best party band as one of the most sought after, established and possibly coolest covers bands for more than the last decade. Playing pop, dance and rockin' hits from the last 50 years in an energetic and unique flavour at everything from weddings, private parties, corporate launches, hospitality parties, military and motoring and F1 events, holiday parks, ski resorts in Austria, Switzerland and Italy, Beerfests in Germany through to popular residencies at London and the South Eastís top clubs & bars.

A truly professional and talented party band now into their 13th successful year, they offer a genuinely unique and hi-energy professional party band experience.

The Fantastic Numbers are all seasoned full-time musicians and have a massive amount of musical pedigree, having toured most continents of the world and played shows with artistes such as Tom Jones, Nick Kershaw, Gary Numan, Sugababes, Boyzone, Westlife, Francis Rossi, Seal, Daryl Hall, Lulu, Jimmy Nail, Busted, Simple Minds, Big Country, The Hollies, Mescaleros, Andrew Stone, to name only a few, and also have successful careers as session musicians, producers and writers within the music industry.

The Fantastic Numbers pride themselves on their hugely varied and exciting playlist, covering everything from 80's classics, to current party favourites with a generous helping of girlie pop thrown in (Katy Perry, Rhianna, Pink, Ke$ha, Jesse J) some rockier songs if required (Rage Against the Machine, Green Day, Metallica, Nirvana) and few older songs if requested (Elvis, Beatles, Rolling Stones, Otis Redding).

Most songs are approached and performed in an eclectic style, we abandon the Ďcopy-catí style and often incorporate some interesting mash-up mixes to them.

When necessary, The Fantastic Numbers will supply their own high Quality KV2 3kw PA system, and LED lighting rig. They can happily provide music in between sets, or a DJ is available for an additional charge.

The Fantastic Numbers also offer Ďlive band karaokeí where the audience can join the band onstage and be a Rockstar Ė additional microphones, lyrics & songlists are provided.

ALL THESE THINGS IíVE DONE
ALL MY LIFE
ALL THAT I HAVE
ALL THE SMALL THINGS
AMERICA
ANGELS
ARE YOU GONNA BE MY GIRL
ARE YOU GONNA GO MY WAY
BASKET CASE
BET YOU LOOK GOOD ON DANCEFLOOR
BLISTER IN THE SUN
BABYLON
BOHEMIAN LIKE YOU
BOOM SHAKE THE ROOM
BOULEVARD OF BROKEN DREAMS
BY THE WAY
CHASING CARS
CHELSEA DAGGER
CHOP SUEY
CRAZY
CREEP
DANI CALIFORNIA
DONíT LOOK BACK IN ANGER
DONíT YOU WORRY CHILD
ENTER SANDMAN
FORGET YOU
GET LUCKY
I BELIEVE IN THING CALLED LOVE
I GOT A FEELING
I KISSED A GIRL
I PREDICT A RIOT
JUST DANCE
KICKSTARTS
KILLING IN THE NAME
LAST NITE
LAZY SONG
LEARN TO FLY
LITHIUM
MONSTER
MR BRIGHTSIDE
NO WOMAN NO CRY
ONE
ONE STEP CLOSER TO THE EDGE
ONLY GIRL IN THE WORLD
PARKLIFE
PLACE YOUR HANDS
PRICE TAG
ROCK DJ
ROLLING IN THE DEEP
SAVE TONIGHT
SEVEN NATION ARMY
SEX ON FIRE
SEXY AND I KNOW IT LMFAO
SMELLS LIKE TEEN SPIRIT
SOMEBODY TOLD ME
SONG 2
SO WHAT
TEENAGE DIRTBAG
THIS IS HOW WE DO IT
TIK TOK
TIME OF YOUR LIFE
U AND UR HAND
UNBELIEVABLE
UNDER THE BRIDGE
USE SOMEBODY
VALERIE
VALERIE
VERTIGO
WONDERWALL
YELLOW
ZOMBIE
70íS & 80íS
ACE OF SPADES
ANGEL IS A CENTREFOLD
ALRIGHT NOW
BAGGY TROUSERS
BROWN EYED GIRL
DISCO INFERNO
DANCING QUEEN
DONíT STOP BELIEVING
DREADLOCK HOLIDAY
EASY (LIKE SUNDAY MORNING)
EVERY LITTLE SHE DOES
EYE OF THE TIGER
FAITH
FAT BOTTOMED GIRLS
FIGHT FOR THE RIGHT
GOOD TIMES
I LOVE ROCK Ní ROLL
ISNíT SHE LOVELY
I WILL SURVIVE
JUST CANíT GET ENOUGH
KIDS IN AMERICA
LIVING ON A PRAYER
LONG TRAIN RUNNING
MESSAGE IN A BOTTLE
MY PREROGATIVE
ONE WAY OR ANOTHER
PLAY THAT FUNKY MUSIC
PRIDE (IN THE NAME OF LOVE)
PURPLE RAIN
REBEL YELL
RED RED WINE
RAINING MEN
ROXANNE
SHOULD I STAY OR SHOULD I GO
SIMPLY THE BEST
STUCK IN THE MIDDLE WITH YOU SUMMER OF 69í
SUPERSTITION
SWEET HOME ALABAMA
SWEET HOME CHICAGO
TAINTED LOVE
TAKE ON ME
THE ISREALITES
VIDEO KILLED THE RADIO STAR
WALKING ON SUNSHINE
WE DONíT HAVE TO TAKE OUR CLOTHES OFF
WITH OR WITHOUT YOU
WONDERFUL TONIGHT
WORKING 9 TO 5
WHATíS UP (WHATĒS GOING ON)
YOU GIVE LOVE A BAD NAME
50íS & 60íS
BROWN SUGAR
DOCK OF THE BAY
MUSTANG SALLY
MY GIRL
HARD TO HANDLE
HIGHER & HIGHER
HONKY TONK WOMAN
I FEEL GOOD
IíM A BELIEVER
IN THE MIDNIGHT HOUR
JOHNNY B GOODE
SAW HER STANDING THERE
SEX MACHINE
STAND BY ME
SUSPICIOUS MINDS
Travel
UK Nationwide and Worldwide
Virgin Media
Price Waterhouse-Coopers
Novotel
British Airways
British
Army
Royal Navy
Pistonheads
Regent Inns
Donnington Raceway
Royal Free Hospital
Haymarket Publishing
Birmingham University
Accor Hotels
Thames Valley University
Petrolhead Nirvana
PP Travel
Active-Group
Backpackers Co
Highams Fest
Ginsters
Rock im Daal
Novus Group
Haven Holidays
Park Holidays
Butlins
Warners
Cavendish Bars
CampingF1
Regency Security
Harlequins Rugby
Awesome Events
Reviews of The Fantastic Numbers
Make Enquiry for The Fantastic Numbers Now!