Lady GaGa by Donna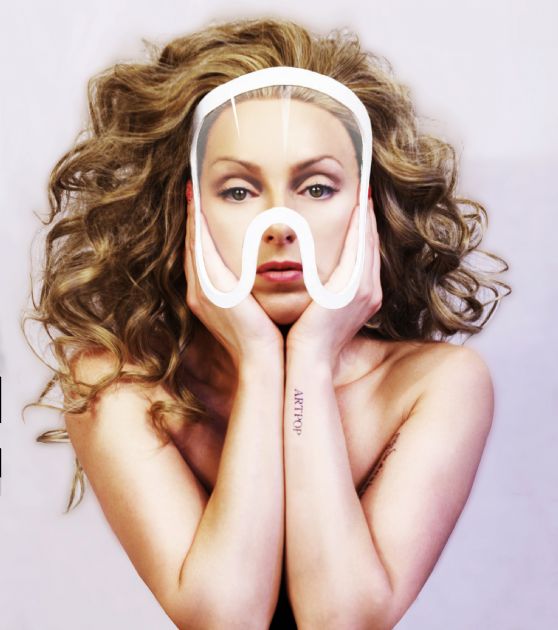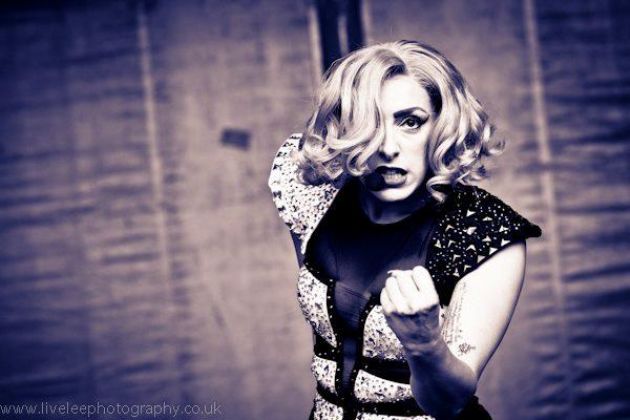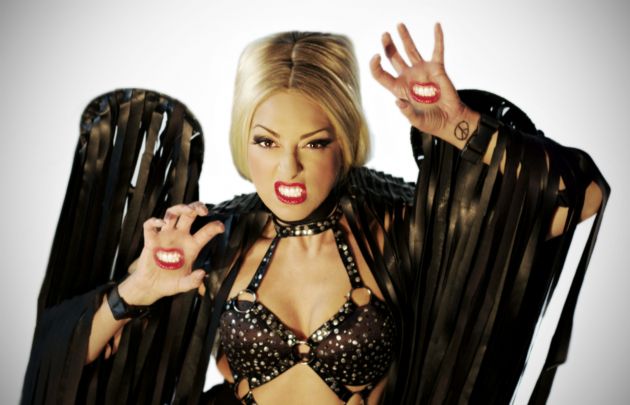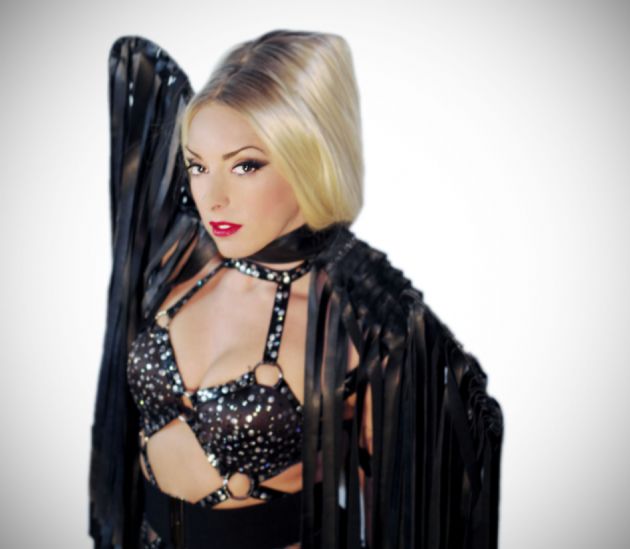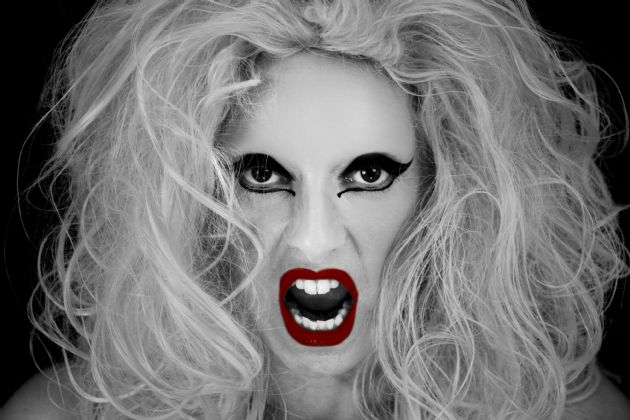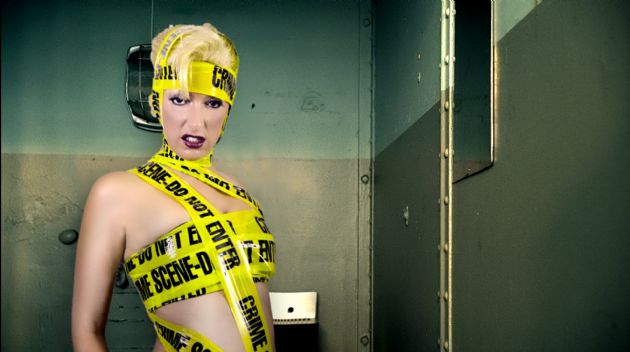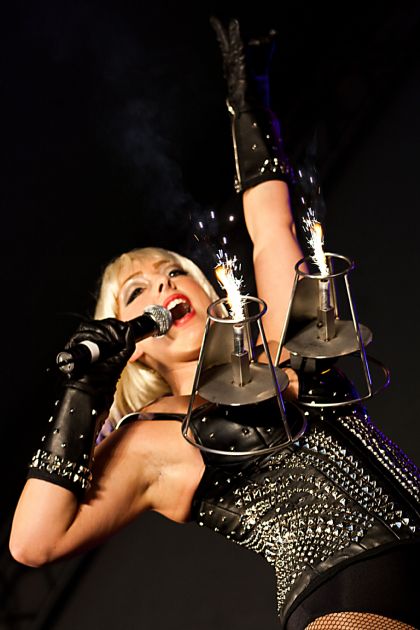 Lady GaGa by Donna
UK No1 Tribute to Lady GaGa
Highly Recommended
Viewed & Approved
UK Nationwide
There is no other Lady Gaga tribute as accurate, as breathtaking and as talked about as multi-award winning Donna's Lady Gaga tribute.

This show is the Lady Gaga tribute that raises the benchmark for all other tribute acts. The show is a visually stunning and dramatic theatrical performance that recreates all of the drama, glitz and glamour of Lady Gaga's most memorable performances.

Donna as Lady Gaga is internationally acclaimed as the "Best Lady Gaga Tribute on the planet"!

With 100% Outstanding LIVE sound-a-like vocals every time, up to 22 hand made Jaw dropping replica Gaga costume changes, amazing and accurate Gaga choreography, fully working replica 'Spark Bra', spitting image looks and full on Gaga attitude, this is the ultimate non stop, live tribute show to 'The Gaga' herself. Taking you on a Monster journey with songs from both The Fame Monster, Born this way era and now the long awaited Artpop. Prepare to be left Speechless....

Donna has always made a lasting impact on her audience and is now internationally recognised as the world's most authentic Lady Gaga tribute act and show.

Her uncanny natural resemblance to Lady Gaga and convincing and realistic performances, have audiences asking themselves the question ... Who is the real Gaga?

Donna is the only Lady Gaga Impersonator and Tribute in the world that uses an authentic working replica of the Lady Gaga Spark Bra. All the costumes are professionally tailored handmade replicas of the Haus of Gaga wardrobe, designed and created by Donna and Her very own Costume Designer (who has worked on BBC Television and The West end as a Theatre costume designer).

The costumes cost thousands of pounds to make, but the attention to detail is noticeable with every single stitch, helping to re-create the experience of drama, attitude and fashion that is "LADY GAGA".

In her constant striving for perfection to maintain her reputation as the world's number one Lady Gaga Tribute, 2012 saw the premier of the Donna's Lady Gaga Tribute Band. A 7 piece live band made up of Germany's top pro touring musicians who have worked with many famous names and toured with the show We Will Rock You.

Donna is constantly updating the HAUS OF GAGA, recreating the outrageous fashion trends and props in line with Lady Gaga's ongoing hits and ever changing wacky wardrobe. But it's not only the costumes that turn heads; Donna, has an uncanny natural resemblance to Lady Gaga.

The show has the support of a full team of professionals; choreographers, dancers, sound engineers, special effects, set and prop designer, stage manager, dresser and costume designer who together notch up over 80 years experience in the entertainment industry.

Donna has won many Awards for her Lady Gaga tribute show including the prestigious GOSCAR award for the Best Act of 2010 which she then won again the following year for the Best Act of 2011.

In 2013 she won the Agents association National tribute award as The Official UK No1 Lady Gaga Tribute.

This Lady Gaga tribute show is available world wide and can be tailored to suit any venue, event and capacity.

Clients to date range from global corporations and five star hotels (including hotels frequented by the real Lady Gaga when on tour!) to more personal private functions including birthdays and weddings etc. Each performance to date has received a standing ovation and has left audiences screaming for more.
There are many Lady Gaga Tributes around the globe but without doubt Donna is the No1.

• Dance In The Dark
• Beautiful Dirty Rich
• Just Dance
• Paparazzi
• Speechless
• Love Game
• Pokerface
• Telephone
• Bad Romance
• Edge Of Glory
• Born This Way
• Alejandro
• Americano
• Judas
• Marry The Night
• Scheisse
• Fashion Of His Love
• Lady Is A Tramp
• Monster
• Teeth
• You & I
• Applause
• Do What You Want
• Venus
• Manicure
• Dope
• Gypsy
• And Many More!
Travel
UK Nationwide & Worldwide
Bbc Television
• Tf1 Television (france)
• Boots Plc
• Sky Television
• Universal Studios Sentosa (singapore)
• New Look Plc
• Apple Computers Inc
• Argos
• Itv Television
• Rtl Television (germany)
• Mars Y&r
• Bacardi
• The Venetian (macau)
• Media Wales Ltd
• Devere Hotels
• The Holiday & Cruise Channel
• Hm Forces
• Ramee Hotels (bahrain) Grosvenor Casinos Uk
• Butlins
• Clarion Hotel Flesland (norway)
• Cook Medical (australia)
• Slad Is (moscow)
• Kremlin Club (belfast)
• Principal Hayley
• Mercure Hotels
• Aston Villa Football Club
• The Breweryfield
• Bridgend Rfc
• St Davids Hotel & Spa
• Towers Hotel & Spa (swansea)
• Wow Bar (cardiff)
• The Lounge (chistlehurst)
• Delilah's (newport)
• Mailcoach (swindon)
• Cardiff Mardi Gras
• Swansea Pride
• Newcastle Pride
• Cornwall Pride
• Billing Aquadrome
• Live Lounge (cardiff)
• Omg (bristol)
• Pulse (cardiff) The Stag (london)
• Club Acanto (zurich)
• Zurich Pride
• Maspalomas Pride
• Belfast Pride
• Club Fusion Guernsey
• Implement It (germany)
• Help The Heroes
• In Touch Magazine (usa)
• Best Magazine
• Pick Me Up Magazine
• Ok Magazine
• Sun Newspaper
• The Belfast Telegraph
Although Based In The Uk Donna Marie Has Performed Her Lady Gaga Show All Over The World In Countries Such As China
Singapore
Moscow
Bahrain
Germany
Norway
Gran Canaria
Switzerland
Austria and Many More!
Reviews of Lady GaGa by Donna
Make Enquiry for Lady GaGa by Donna Now!