Katy Perry Live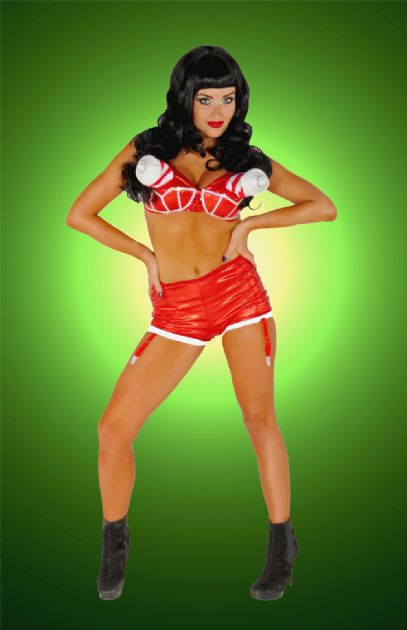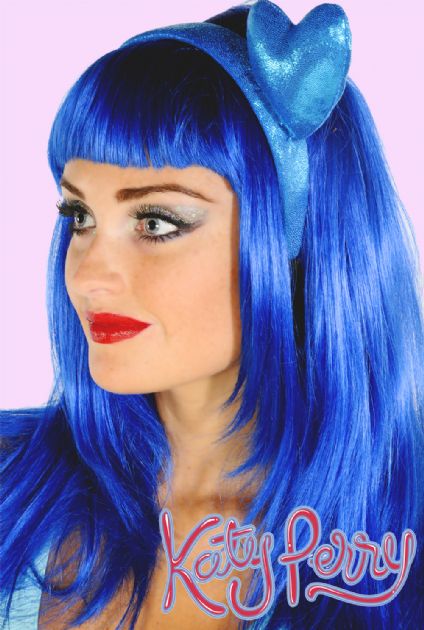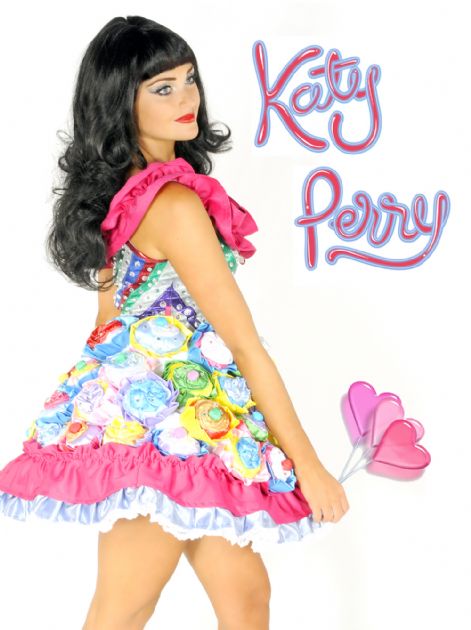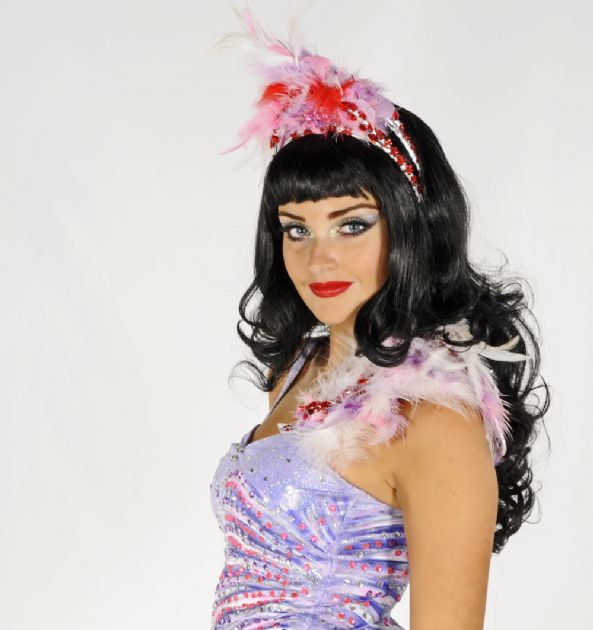 Katy Perry Live
Fantastic Live tribute to Katy Perry
Highly Recommended
Viewed & Approved
UK Nationwide
Are you all ready to experience a show full of bright colours, glitter, lollipops, candyfloss, cupcakes, feathers, party poppers and sparklers?

If you are, then get ready for the most fun show of the year… It's the Katy Perry Tribute show, performed by Charlotte, along with her two beautiful showgirl dancers!

Charlotte was the first Katy Perry Tribute to step onto the scene, and without a shadow of a doubt, this is the most accurate tribute around the world. With the most eye catching, handmade replica costumes, coloured wigs and makeup, Charlotte is always mistaken for the real Katy Perry.

Charlotte has done plenty of lookalike work, and has travelled around the world with this colourful show. Katy Perry Tribute has to be seen to be believed.

This magical tribute show has something to entice everyone; the show is suitable for all ages. Children especially love her songs such as 'Last Friday Night' when Charlotte gets them all on stage dancing around with her. Plenty of audience interaction is incorporated through out this show, and many props are used to create a theatrical visual.

Charlotte enters the stage singing 'Firework', wearing a beautiful costume, replica from 'Victoria Secrets' fashion show (with sparklers). Then continues with songs such as 'Peacock', where the dancers are holding large feather fans and have a choreographed routine, which looks unbelievable. 'California Girls' dancers have multi coloured wigs, wearing the exact costumes from the music video, 'I kissed a girl' is performed in the memorable fruit dress she wore at the 'Brit Awards', and this is just to name a few. This Katy Perry Tribute has the best costumes, and best dancers costumes by far.

So if you fancy feeling like your in Vegas for one night only, bring along your candyfloss and your cupcake bras, and you'll definitely be in a for a special treat. This is a tribute show not to be missed.

This Katy Perry Tribute show is designed, so that the audience can either watch, or dance the night away to their favourite hit songs. It can also be adapted to any length of time up to an hour long, and is suitable for any type of venue, or age group. It also comes with 2 x dancers if requested.
I Kissed a Girl
Hot n Cold
California Girls
Firework
Teenage Dream
Peacock
Last Friday Night
E.T
Waking up in Vegas
Hummingbird Heartbeat
Part of me
The One That Got Away
Travel
UK Nationwide and Worldwide
'Melody Hits' Music Channel
Egypt and Dubai
NYE Festival in Dubai
China Tour 2010 – Shanghai
Hangzhou
Guangzhou
Zhengzhou
Nanjing
Xian
Romania Tour 2010
2011
2012 – Bucharest
Cluj Napoca
Entertained the British Troops in Germany and Holland
MTV lookalike work for Christina Aguilera tribute
USA live TV Early morning Breakfast
LA & San Diego monster ball concert – Lady Gaga tribute
Guinness Book of World Records
Smashed TV
singing with Duncan James from pop group 'Blue'
Lanzarote Festival Gay Pride – 2010 & 2012 – Puerto Del Carmen
Ireland Tour 2010 – Dublin
Donegal
Londonderry
Cork
Tipperary
Galway
Louth
Plymouth University Summer ball: along with Diana Vickers
The Courteeners
Radio 1 DJ
Coventry University Summer ball: along with Kate Nash
Tinchy Stryder
Chase & Status
Ministry Of sound
Live and Unsigned 2008 competition – won Best Solo Artist in UK
Out Of 15
000 Contestants
Mumbai
Indian Derby Racecourse – performing live for TV in-between races
East Kilbrides Art burst Festival
Cardiff – Along with Michelle Mcmanus
Milan – video shoot 'love international'
Marvellous Festival at Wellington Park
Berkshire
Leeds Football Ground
'Elland Road'
Royal Bank of Scotland
UKI tour
Hallmark cards promotion show – Leeds corporate
Won Star For A Day BRMB Radio
Tammy Gooding
Bournemouth festival on the beach – Performing Katy Perry tribute
with Matt Cardle
Radio TayFM Festival (Interviewed Scottish radio Station) performed 3 times
Bump& Grind MTV – last 30 contestants
Joseph Foote Truste Ball 2011&2012 – along with Xfactor's Jermanie Douglas
Dione Bromfield
Paul Potts
Ray Quinn
Jordan
Amman shopping centre – Katy Perry Tribute book signing
Jersey – The Royal Yacht Hotel event
Switerland – Bulle – Highway festival – along with Corona
Sebastian BBenett
Joachim Garraud
Mochai
DJ Ben
Octan
Gibraltar – The festival in the main square
Worked in various nightclubs/private events/all over the world:
Dubai – Buffalo
Warbler Ramee Baisan
Albania nightclub
Germany – (lookalike work) & events
Tour of Portugal – 3 nightlubs
Cyprus – NYE nightclub
Isle of Wight – private event – The Ryde Castle
Isle of Mann – Festival in the main square
Amsterdam – nightclubs & big festival
Butlins & Pontins Holiday Camps
Swansea Festival
the Vintage Car Show
Corfu (summer season) – in bars & Cargo Bar/The Bed bar
Bahrain – 3 hotels
Ramada Hotels
Switzerland – Geneva
Best Western Hotel
The Hilton Hotel
The Village Hotel group
The Venue – London Nightclub
Thorpe Park –London Theme Park
Renaissance Hotel
The Holiday Inn Hotel
Hard Rock Cafe's
Royal Ascot – Ladies day
Stoke on Trent & Birmingham – GAY Pride Festival 2010&2011
Brean – Beachcomber every year
Disabled schools performing charity work
Reviews of Katy Perry Live
Make Enquiry for Katy Perry Live Now!